Why using AI to monitor your workforce might backfire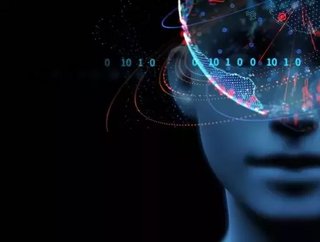 Companies have long sought to get visibility into their employees' whereabouts and productivity. AI can help with that, but there are pitfalls too...
Looking over your employees' shoulders is as old as employment itself. And using technology to do it isn't new either. But AI threatens to usher in a new era of Big Brother spying on employees. And it might bite back.
What's happening in AI surveillance?
A high-profile example of AI surveillance would be Amazon's announcement that it will use Netradyne AI cameras in its branded fleet (see the video here). Amazon is selling the technology on safety credentials – it can warn drivers about distracted driving and deliver real-time alerts about road conditions. But the cameras will also be able to document driver behaviour, and it's likely that that won't be limited to road safety.
Using AI for desk-based employees is also on the rise, with software capable of logging and reporting time spent in front of computers, keystrokes made and other metrics deemed to be indicative of productivity.
How can using AI surveillance backfire?
A central problem with using AI is its very nature. The algorithm will have been trained to look out for key metrics (eg. screentime) but this can be reverse engineered by either enterprising employees or by software developers who see a lucrative market in creating counter-AI programs. The 'hack' might be something as simple as a cardboard cutout of the employee put in front of the camera to fox the AI, but increasingly it's likely that more sophisticated means of overcoming the principal objectives of the software will be developed.
Isn't that against the law?
Actually, it's more likely that the software will breach existing privacy and human rights laws, so even if you know an employee hasn't been pulling his or her weight, proving it could be minefield of legal implications. Employees have a reasonable expectation of privacy in the workplace unless the employer has legitimate grounds and uses proportionate means. Installing AI before those grounds are founded risks breaching employees' human rights. This is even tougher when employees are working from home, as they maintain a right to private life and family life.
GDPR and AI surveillance
Large-scale monitoring using AI is not something that can be bought off the shelf and plugged in. It's likely employers would have to produce a data protection impact assessment report which might be costly to assemble and urge caution in the implementation. The EU's GDPR regulations are particularly stringent and enforce transparency about what and how data is collected. Again, this creates an opportunity for employees to find ways to outsmart the software.
So will AI surveillance become common at work?
Yes, it's likely it will be used, but probably with a light touch approach. And it may be hard to act on findings without further non-AI supporting information. For some businesses, the risks will outweigh the rewards. Most likely, as with Amazon, the AI will have to be presented as a safety measure. Its use to monitor behaviour and productivity may be limited.