UK AI pharma firm Exscientia announces Gates collaboration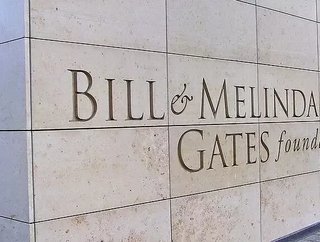 Exscientia AI enters $70M collaboration to develop antiviral drugs against Coronavirus and others with pandemic potential
Exscientia, an AI-driven pharmatech company with a mission to radically improve how drugs are discovered, has announced a four-year collaboration with the Bill & Melinda Gates Foundation. 
Small molecule therapeutics for future pandemics
The collaboration will help to develop small molecule therapeutics that tackle the current Coronavirus pandemic and help prepare for future pandemics. It will initially focus on developing broad-spectrum Coronavirus agents (SARS-CoV-2 and its variants, MERS), including accelerating Exscientia's lead program, which targets the main protease (Mpro) of SARS-CoV-2, the virus responsible for COVID-19.
Denise Barrault, the Director of Portfolio Management at Exscientia, said: "Small molecule therapeutics could provide a superior approach to guard global health. Certain targets are prevalent across families of viruses, meaning that potent therapeutics could be broadly effective across multiple virus families. Further, this collaboration will focus on evaluating protein targets that are evolutionarily conserved and are less likely to develop resistance."
Following the initial collaboration, the partnership will expand to develop therapeutics for influenza and RNA viruses, with the potential to develop additional programs as identified by the work of the joint team.
Exscientia's AI-driven platform enables scientific concepts to be rapidly translated into precision-designed therapeutics, with the aim of increasing successful health outcomes.
Investment details and history
The Gates Foundation's program-related investment in Exscientia was made through its Strategic Investment Fund (SIF). The SIF team uses a suite of financial tools to address market failures and incentivise private enterprise to develop affordable and accessible products and services for low-income populations.
Under the terms of the agreement, Exscientia will receive a $35 million equity investment from the SIF. The Gates Foundation will also contribute its extensive expertise in funding the design, development, and distribution of antiviral drugs.
In July, Exscientia also received a grant from the Gates Foundation to speed up a new class of COVID-19 therapeutics, created using its AI drug design platform.
Additionally, in 2020, the foundation awarded a $4.2 million grant to Exscientia to identify new innovative treatments for malaria and tuberculosis - two of the world's leading infectious disease killers.