Top 10 applications for AI in the sports industry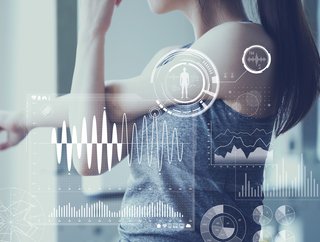 AI in sports is becoming more prevalent as it elevates the industry for both players and viewers, here we look at 10 applications of AI in sports
Coaches have been using data science for the last two decades to help improve the performance of their players. Big data is invaluable as they make split seconds decisions on the field and analytics help clubs sign the best and upcoming players.
With the introduction of AI and deep learning, the opportunities for coaches, players, teams and fans are growing immensely and to share more about the impact on the industry, we look at 10 applications of AI in sport.
10. Using AI to maximise broadcasting and streaming
Although many fans attend stadiums, arenas and pitches to see live sports, most fans now tune in via radio or television. To remain competitive, sports broadcasting companies try to provide quality coverage including great photography, high-quality relay, excellent commentary, interesting graphics based on statistics and language that viewers prefer most.
To help with this, AI can be applied to dramatically improve the quality of broadcasting and streaming. For example, AI can help choose the most appropriate camera angles both during the match and also while choosing replays or re-runs. The technology can also provide accurate and timely statistics to commentators to improve real-time commentary.
9. Optimising ad opportunities with AI in sport
Advertisements are essential to the sporting industry and AI is perfectly placed to provide better advertising opportunities for brands. During Wimbledon 2017, IBM tested Watson to look into AI and advertising. Watson monitors players' actions, spectators; emotions and expressions, and commentators' language to understand which moments of the game are the most exciting or thrilling.
From this, time slots could be recommender to advertisers to show them where their ads could gain optimum engagement. On top of this, machine learning can help salespeople point out parts of the game they can sell better to prospective advertisers.
8. Automated sports journalism
Some believe that AI-powered, automated journalism is going to be the next big thing in sports media. The idea is that machine learning capabilities could evolve to be able to prepare readable reports on sports events.
Already, AI is being used to build videos that better capture the highlights of sporting events as it curates the most exciting moments of the event and compiles it into a video - saving a significant amount of time compared to when done manually.
Automated Insights created its Wordsmith solution that is capable of processing data of sporting events to quickly produce summaries and stories of the major event of the day as well as understand style, language norms and grammar rules while crafting the story.
7. Making match predictions with AI
In order to win a lot of money, bettors have been trying to process large amounts of data to better predict the outcome of future matches. However, a human cannot process as much data as an AI algorithm and although it cannot accurately predict the outcome of every single match, it can get much closer than a human can when it predicts the outcome of a match.
Looking at football, computer vision technology also comes into play here as once trained as a ball possession model, it can not only predict match results but it can also collect and analyse data based on:
Number of passes between teammates
A team's formation
Number of goals scored
Chances created
Key passes that led to a goalscoring opportunity
With this data, the algorithm can then forecast whether a team will win, lose or draw a future match.
6. Creating personalised training and diet plans for players with AI
To keep sportsmen and women in peak condition, coaches are always on the lookout for different ways to improve training and diet plans. AI has already been proven to show promising results in weight training and indicated the feasibility and potency of AI techniques in assessing performance on weight training equipment automatically and providing sportsmen with prompt advice.
For diet plans, AI and machine learning can personalise plans for different players based on their needs and situations.
5. Using AI for scouting and recruitment
In any sport, when something of note happens during a game, it is tracked with the team, and its players, amassing a large amount of data. Computer vision can be used to track a player, providing others with insights into their performance to help them make informed recruitment decisions. The insight gives them the assurance that they are recruiting a player who will be successful for the team and potentially by untapped players for cheap, before developing them and selling them for a profit at a later date.
4. Predictive analysis and ticketing
There are countless examples in sports where fans have experienced delays and issues with their ticketing and fans are left struggling to get into stadiums on time for sporting events.
Sports team Columbus Crew now use facial recognition technology so their fans can enter the stadium without having to display their ticket, making the stadium entryway more efficient and preventing bottlenecks. In the wake of the pandemic, this is also important as it reduces queues for those warier in the post-pandemic world.
Predictive analytics can be used to forecast attendance and when supporters are most likely going to turn up which can help clubs arrange merchandise, food and drink to keep up with demand.
3. Improving fan engagement through AI technology
As shown by Infosys and the French Tennis Federation (FFT), AI-enabled technology can be used to improve fan engagement. Together, the pair have released innovations designed to engage, inspire, and immerse audiences by using technology in ways that will enhance the viewer's journey across the tournament's heritage, matches and experience.
The partnership pushes the boundaries of the viewing experience through AR and VR. Now, fans can point a phone camera at any flat surface and see an augmented reality court with the interactive representation of the shots, statistics, positioning and ball trajectories for every point won.
2. Creating an AI referee
For many sports, such as football, before the introduction of technology referees had to make decisions about goals based on little information, often leading to the wrong decision. With an AI referee, big decisions that can change the outcome of a game can be judged more accurately.
In tennis, high-speed cameras are used to make "in or out" decisions and in cricket, the Hawk-Eye technology has been used in assisting umpires whether the batter is leg before wicket.
By using this technology, the sports industry makes sports events fair, more rule-abiding and brings in more objectivity in the decisions of the referees or umpires.
1. Improving the performance of players with the help of AI
For a long time, coaches have been using data science in sports to help improve their players' performance. To do this, coaches leverage big data to help them make quick decisions to enhance performance. AI can enable coaches to gain insights into a team's strengths on the day, make changes to accommodate these and exploit the weaknesses of their opponents.
The introduction of wearable technology has meant sportspeople have a bigger, more personalised pool of data to analyse. With wearables, athletes can gather information about strains within their bodies to avoid serious injuries.