Four ways AI is transforming the sports industry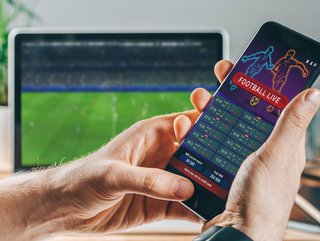 As Infosys announced a new innovation for technology-driven sports viewing, we take a look at three ways AI is set to reshape the sports industry
Artificial intelligence (AI) in sports is becoming more prevalent as it supports workers in the industry with post-game analysis, in-game activity and the fan experience.
To learn more about how this technology is changing the way sports are played and experienced, we take a look at three different ways AI has been, or could be, applied to sports.
1. Improving the performance of players with the help of AI
For a long time, coaches have been using data science in sports to help improve their players' performance. To do this, coaches leverage big data to help them make quick decisions to enhance performance. AI can enable coaches to gain insights into a team's strengths on the day, make changes to accommodate these and exploit the weaknesses of their opponents.
The introduction of wearable technology has meant sportspeople have a bigger, more personalised pool of data to analyse. With wearables, athletes can gather information about strains within their bodies to avoid serious injuries.
2. Making match predictions with AI
In order to win a lot of money, bettors have been trying to process large amounts of data to better predict the outcome of future matches. However, a human cannot process as much data as an AI algorithm and although it cannot accurately predict the outcome of every single match, it can get much closer than a human can when it predicts the outcome of a match.
Looking at football, computer vision technology also comes into play here as, once trained as a ball possession model, it can not only predict match results but it can also collect and analyse data based on:
Number of passes between teammates
A team's formation
Number of goals scored
Chances created
Key passes that led to a goalscoring opportunity
With this data, the algorithm can then forecast whether a team will win, lose or draw a future match.
3. Using AI for scouting and recruitment
In any sport, when something of note happens during a game, it is tracked with the team, and its players, amassing a large amount of data. Computer vision can be used to track a player, providing others with insights into their performance to help them make informed recruitment decision. The insight gives them the assurance that they are recruiting a player who will be successful for the team and potentially by untapped players for cheap, before developing them and selling them for a profit at a later date.
4. Improving fan engagement through AI technology
As shown recently by Infosys and the French Tennis Federation (FFT), AI-enabled technology can be used to improve fan engagement. Together, the pair have released new innovations designed to engage, inspire, and immerse audiences by using technology in ways that will enhance the viewer's journey across the tournament's heritage, matches and experience.
Part of a five-year partnership, Infosys and FFT use a range of 3D, AR, VR and AI powered technologies. The innovations give fans access to a new 3D immersive exhibition showcasing the evolution of rackets over the tournament's history. It is also set to transform match viewing with contextual match stats and patterns of play.
On top of this, the partnership plans to push the boundaries of the viewing experience through AR and VR. With this, fans can point a phone camera at any flat surface and see an augmented reality court with interactive representation of the shots, statistics, positioning and ball trajectories for every point won.