Top 10 AI-powered virtual assistant companies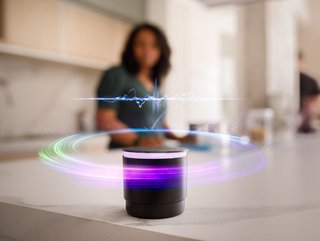 AI Magazine takes a look at the top companies offering AI-powered virtual assistants that support users in the home, in education and the workplace
As people turn to technology to help them with various tasks in their professional and personal lives, artificial intelligence (AI) powered virtual assistants are becoming increasingly popular as they form a bridge between the digital and human world.
A virtual assistant uses advanced AI, robotic process automation (RPA), natural language processing (NLP), and machine learning (ML) to extract information and complex data from conversations to understand them and process them accordingly.
Offering consumers and businesses support with a wide range of tasks, we take a look at the top companies offering intelligent and AI-powered virtual assistants.
10. Socratic
Socratic is an AI-powered app designed to help students with mathematics and other homework. Acquired by Google, Socratic is a top-ranked and rated homework help app that combines cutting-edge AI with expert-made teaching content to put a free and instant tutor in every student's pocket.
Featured by Apple and Google, Socratic was the 2017 winner of CognitionX's AI in Education award. The app uses text and speech recognition, and it can support learning. To get help with their studies, students can take pictures using their phone camera and then Socratic uses its AI capabilities to provide visual explanations for the concepts that students need to learn.
9. DataBot by RoboBot Studio
RoboBot Studio's AI-powered virtual assistant, DataBot is available on Windows 10, Android, iOS, Xbox One, iPad, iPod, Android tablets and Windows phones. The app is designed to answer a user's questions and has services integrated within it that provide images, information, and multimedia presentations based on the topic of the user's interest. DataBot uses Google searches, Wikipedia and RSS channels to provide information.
DataBot can be customised according to the users' language preferences, it can speak and understand English, Italian, Spanish, French, German and Portuguese.
8. Youper
To enable users to take control of their own health, Youper is an AI-powered emotional health assistant app available on Andriod and iOS. The app is designed to help users take control of their emotional health, supported by its conversational feature that allows users to speak to the app.
Youper can guide users through personalised meditations and help them understand themselves better by tracking their moods. The app uses AI to personalise different techniques to meet the needs of each individual properly.
7. Hound by SoundHound
Developed by SoundHound, Hound is an AI-powered voice assistant app that provides users with quick and accurate results. The technology can make a phone call and send texts for its user, it can also generate news and weather information, find a nearby hotel, navigate to an address, call a taxi and check flight status, among more features.
Using proprietary Speech-to-Meaning, Hound can deliver results with unprecedented speed and accuracy. With its Deep Meaning Understanding technologies, it allows users to ask multiple questions and filter results all at once. Hound has a range of customers including Mercedes-Benz, Honda, Motorola and Hyundai.
6. Fyle
Fyle is an AI-powered expense management app available on desktop, Android and iOS. A key player in the intelligent expense management space, Fyle is a new-age expense management software integrated into everyday apps to ensure expense reporting and expense tracking woes are a challenge of the past.
The company has direct integrations with Google G Suite and Microsoft Office 365, provides automated reconciliations and directly integrates into accounting software for ease and simplicity.
5. Bixby by Samsung
Samsung's virtual assistant, Bixby, is integrated into the company's smartphones to make them easier to use. The virtual assistant learns, evolves and adapts to the user and works alongside apps in the phone to help users get more done. As it remembers how users interact with the assistant, Bixby provides individualised experiences and becomes better after each use as it adjusts to the needs of the user.
By learning more about the user, Bixby creates a Bixby Home page on smartphones that displays content from apps most used and suited to the user. Using Bixby Home users can quickly see information about the weather, reminders of upcoming events, news articles and more, all displayed in easy to read cards.
Bixby Vision is an image search feature that allows users to point the phone's camera at an object, image or location and Bixby Vision will tell users more about it. It can identify and shop for items, translate text and identify locations and can be used in the Camera app, Gallery and Samsung Internet Apps.
4. Amazon Alexa by Amazon
Known simply as Alexa, Amazon's virtual assistant technology is largely based on a Polish speech synthesiser named Ivona, bought by Amazon in 2013. Alexa uses voice queries and natural language processing to offer many services including voice interaction, music and playback. It can create to-do lists, set up alarms, stream podcasts, play audiobooks, and can provide real-time information on weather, traffic, news, sports, etc.
The technology was first used in Amazon's Echo and Echo Dot smart speakers but it is now available on a number of platforms. Now available in a number of languages, Alexa's technology has been applied to smart displays, home entertainment devices, voice control smart plugs, headphones and smart doorbells.
3. Google Assistant by Google
Launched in 2016, Google Assistant is Google's AI-enabled, voice-powered virtual assistant and is considered one of the more advanced virtual assistants. Google Assistant supports both voice and text entry, as it uses natural language processing. The technology offers various services such as voice commands, voice searching, voice-activated device control, helping with tasks, finding information online, sending reminders, making appointments and translating in real-time.
To ensure Google Assistant can be made available on a wide range of devices, such as smartphones, fridges and headphones, Google has entered into partnerships with a number of companies to grow the reach of the technology.
2. Cortana by Microsoft
Microsoft's Cortana is an AI-powered virtual assistant available on Windows 10, Windows mobile, Invoke smart speaker, Microsoft Band, Android, iOS, Windows Mixed Reality, Amazon Alexa and Xbox One.
Cortana offers hands-free help, answers questions, provides reminders, keeps notes, takes care of tasks, and helps in managing the calendar. Over time, Cortana learns more about its users and attends to more complex tasks.
The AI assistant uses natural language processing, the Bing search engine and data from devices to perform tasks and offer personalised recommendations to its user.
1. Siri by Apple
Siri, Apple's famous virtual assistant, takes the top spot as it is one of the most popular AI virtual assistant apps. Available on major Apple platforms, such as iOS, iPadOS, macOS, watchOS and tvOS, Siri helps keep its users connected.
Apple's Siri can make calls or send texts for users when with voice command, making it the perfect hands-free assistant. The technology can announce messages on Apple AirPods and offers proactive suggestions — like texting someone that you're running late for a meeting — so users can stay in touch effortlessly.
Using voice queries and a natural language user interface (UI) to function, Siri can make calls, send text messages, answer questions, and offer recommendations. It also delegates requests to several Internet services and can adapt to users' language, searches, and preferences.