Apple to focus on AI and machine learning jobs at new campus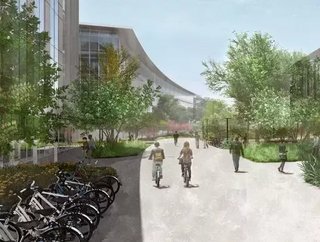 Apple announced a commitment to creating jobs and opportunities in the United States with a $430 billion investment over the next five years...
Apple has announced an acceleration of its US investments, with plans to make new contributions of more than $430 billion and add 20,000 new jobs across the country over the next five years. 
As part of its expansion, Apple plans to invest over $1 billion in North Carolina and will begin construction on a new campus and engineering hub in the Research Triangle area. This will create at least 3,000 new jobs in machine learning (ML), artificial intelligence (AI), software engineering, and other cutting-edge fields.
Tim Cook, Apple's CEO, : "We're creating jobs in cutting-edge fields — from 5G to silicon engineering to artificial intelligence — investing in the next generation of innovative new businesses, and in all our work, building toward a greener and more equitable future."
Expanding Apple's US investments 
California: Apple continues to expand its teams across the state and now expects to grow its San Diego team to more than 5,000 employees by 2026 — a 500 percent increase from its 2018 goal. The company will also grow its teams in Culver City to more than 3,000 employees by 2026, expanding its state-of-the-art campus with additional space for these employees and more.
Colorado: Apple is growing its engineering team in Boulder, and expects to have close to 700 employees at its offices in the region by 2026.
Massachusetts: In 2018, Apple announced it would add hundreds of new jobs in the Boston metro area. With around 200 team members already working in the region, Apple plans to add several hundred new jobs by 2026.
Texas: Construction for Apple's $1 billion Austin campus is underway, with employees expected to start moving into the new space next year.
Washington: Apple's LEED (Leadership in Energy and Environment Design) Platinum office space in Seattle's South Lake Union neighborhood recently opened for the company's 1,000 local employees, with plans to add at least another 1,000 team members.
Iowa: The design process is underway for Apple's new data center, which is expected to create over 500 construction and operations jobs in Waukee. Apple is supporting community infrastructure programs, including the creation of Triumph Park, a 66-acre recreation area.
The company also surpassed its 2018 hiring commitments in Miami, New York, Pittsburgh, and Portland, Oregon.
As Apple continuously grows in the US, the company is committed to doing so with a focus on renewable energy and green innovation. To date, nearly 60 of Apple's US sites are LEED certified. Apple is carbon neutral for all of its operations in the US and around the world, and last year committed to being 100% carbon neutral for its entire supply chain and products by 2030.