Google launches Visual Inspection AI tool for manufacturers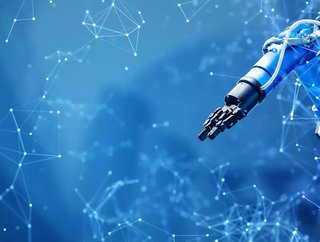 Google has launched Visual Inspection AI, a new Google Cloud Platform solution designed to help reduce defects during the manufacturing process
Google Cloud has launched Visual Inspection AI, a new tool to help manufacturers identify defects in products before they're shipped. 
Poor production quality control often leads to significant operational and financial costs. The American Society for Quality estimates that for many organisations this cost of quality is as high as 15-20% of annual sales revenue, or billions of dollars annually for larger manufacturers. Google Cloud's new Visual Inspection AI solution has been purpose-built for the industry to solve this problem at production scale. 
How does it work? 
The Google Cloud Visual Inspection AI solution automates visual inspection tasks using a set of AI and computer vision technologies that enable manufacturers to transform quality control processes by automatically detecting product defects.
Google built Visual Inspection AI to meet the needs of quality, test, manufacturing, and process engineers who are experts in their domain, but not in AI. 
Run autonomously on-premises

: Manufacturers can run inspection models at the network edge or on-premises. The inspection can run either in Google Cloud or fully autonomous on your factory shop floor. 

Short time-to-value

: Customers can deploy in weeks, not the months typical of traditional machine learning (ML) solutions. Built for process and quality engineers, no computer vision or ML experience required. An interactive user interface guides users through all the steps. 

Superior computer vision and AI technology

: In production trials, Visual Inspection AI customers improved accuracy by up to 10x compared with general-purpose ML approaches, according to benchmarks from several Google Cloud customers. 

Get started quickly, with little effort

: Visual Inspection AI can build accurate models with up to 300x fewer human-labeled images than general-purpose ML platforms, based on pilots run by several Google Cloud customers.

Highly scalable deployment

: Manufacturers can flexibly deploy and manage the lifecycle of ML models, scaling the solution across production lines and factories.
Industry use cases
The demo video shows how Visual Inspection AI addresses use cases to solve specific quality control problems in industries such as automotive manufacturing, semiconductor manufacturing, electronics manufacturing and general-purpose manufacturing. 
Kyocera Communications Systems, a manufacturer of mobile phones for wireless service providers, has been able to scale its AI and ML expertise through the use of the solution. "With the shortage of AI engineers, Visual Inspection AI is an innovative service that can be used by non-AI engineers," said Masaharu Akieda, Division Manager, Digital Solution Division, KYOCERA Communication Systems. "We have found that we are able to create highly accurate models with as few as 10-20 defective images with Visual Inspection AI. We will continue to strengthen our partnership with Google to develop solutions that will lead our customers' digital transformation projects to success."
Visual Inspection AI has fully integrated with Google Cloud's portfolio of analytics and ML/AI solutions, giving manufacturers the ability to combine its insights with other data sources. The tool integrates with existing products from Google Cloud partners, including SOTEC, Siemens, GFT, QuantiPhi, Kyocer and Accenture.