How Amazon developed its famous virtual assistant, Alexa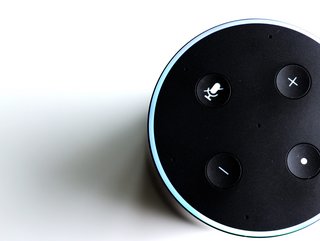 AI Magazine takes a look at the development of the Alexa personal assistant, Amazon's cloud-based voice service available on more than 100 million devices
2011 - The first pitch of Amazon's Alexa
First conceptualised in 2011, Jeff Bezos pitched the first Amazon Echo device, which he wanted to be controlled completely by voice. However, Amazon Executive, Dave Limp, upon seeing the pitch, was doubtful and recalled thinking: "This is going to be hard. It foretold a magical experience. But it would require a lot of inventions."
2013 - Collecting data to perfect Alexa's technology
Amazon partnered with rental home company Appen in 2013 to collect more data. Amazon filled rooms with Echo devices and temporary contract workers were then paid to walk through the rooms, reading scripted open-ended questions from tablets. This generated data for Amazon to use and feed back into Alexa to improve its response capabilities
2014 - Announcing Amazon's Alexa
In late 2014, Amazon announced Alexa alongside its new Echo device. Alexa was inspired by the computer voice and conversational system on board the Starship Enterprise in science fiction TV series and movies, beginning with Star Trek: The Original Series and Star Trek: The Next Generation.
2015-2016 - The Alexa Fund
Less than a year after the launch of Alexa, Amazon announced the US$200mn Alexa Fund, a programme that would invest in companies making voice control skills and technologies. In the following year, the Alexa Prize was announced to further advance this technology.
2018-2019 - Investing in the right people to boost Alexa's technology
As of November 2018, Amazon had more than 10,000 employees working on Alexa and related products. In early 2019, Amazon's devices team announced that they had sold over 100 million Alexa-enabled devices. 2019 also saw Amazon launch many new devices to compete with the world's smart home industry, such as its Echo Studio.
2022 - Pushing the boundaries of virtual assistants with Amazon's Alexa
With continuous innovation, Amazon has been able to further develop its Alexa products, offering a whole host of different technologies. Now available in a number of languages, Alexa's technology has been applied in smart displays, home entertainment devices, voice control smart plugs, headphones and smart doorbells.