What is Amazon Web Service's new SageMaker Canvas?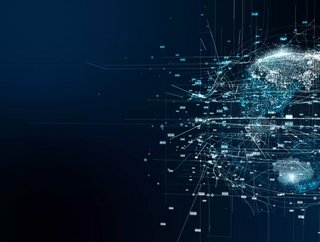 Amazon Web Service's has announced Amazon SageMaker Canvas – a visual, no code machine learning capability for business analysts
Amazon Web Services (AWS) has expanded its artificial intelligence portfolio by launching SageMaker Canvas, a new tool that enables business users to create machine learning models without writing any code.
The announcement was made at the company's re:Invent 2021 conference. No-code is one of the fastest growing sectors within development. In fact, Gartner predicts that no-code development will account for 80% of tech products and services by 2024.
With SageMaker Canvas, AWS promises to ease AI development by removing the need for users to write any code. The cloud giant says that the tool doesn't require extensive knowledge of machine learning technologies either.
How does SageMaker Canvas work? 
To build an AI model, a SageMaker Canvas user must first provide a training dataset. Workers can upload the training dataset as a spreadsheet or import information from their company's internal systems. SageMaker Canvas can draw on records stored in Amazon S3, other cloud sources such as the Amazon Redshift data warehouse or on-premises systems.
Users that import multiple training datasets can optionally integrate them into a single file for their AI projects. SageMaker Canvas automates key data preparation tasks. The tool helps identify issues such as missing spreadsheet fields and streamlines the manual work involved in combining information from different files. 
Once the training dataset is ready, workers can start building their AI model. SageMaker Canvas evaluates hundreds of AI models and picks the one that would prove most effective at the processing task the user is looking to automate. Workers can then have the neural network trained on their datasets with a few clicks. 
Using technology to help support customers 
"SageMaker Canvas leverages the same technology as Amazon SageMaker to automatically clean and combine your data, create hundreds of models under the hood, select the best performing one, and generate new individual or batch predictions," writes AWS' Alex Casalboni in the announcement. "It supports multiple problem types such as binary classification, multi-class classification, numerical regression, and time series forecasting. These problem types let you address business-critical use cases, such as fraud detection, churn reduction, and inventory optimisation, without writing a single line of code."
Another element of SageMaker's value proposition is that it can reduce hardware costs and related maintenance overhead. SageMaker automatically scales the infrastructure customers use for AI projects. It also comes with built-in cybersecurity and compliance features that enterprises would otherwise have to implement from scratch. According to an analysis that AWS published last year, the platform has a lower total cost of ownership than manually setting up and maintaining an AI development environment.