Top 10 AI and robotics EdTech companies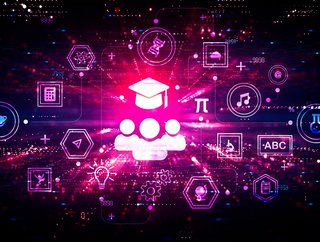 We take a look at some of the key players in the EdTech industry utilising artificial intelligence and robotics to transform the way young people learn
Artificial intelligence (AI), automation and robotics are becoming important in a number of industries as executives look for ways to streamline operations, improve efficiency and reduce cost.
But, looking outside of the boardroom and into the classroom, this type of technology is becoming increasingly significant in education as teachers and academics are turning to businesses for education technology solutions.
What started out as computers and online homework, EdTech is being transformed by entrepreneurs who, with their technology, are enabling teachers to upgrade and improve their classrooms. It also allows teachers to engage their students in unique, innovative, and equitable ways.
Here, we look at different companies offering innovative AI and robotics solutions to transform the education landscape.
10. Robolink
E-learning company, Robolink aims to encourage students to engage in Science, Technology, Engineering and Mathematics (STEM) with robotics. The US-based company imparts students the knowledge on how to create smartphone applications and robotic solutions. The company's mission is to make STEM education accessible, engaging, and fun for children and hobbyists with robotics.
9. Movia Robotics
Designed to support children on the autistic spectrum, Movia Robotics provides educators, therapists and parents with a robotic educational tool. Movia's Robot Assisted Instruction engages and educates children with autism in a way that human interactions do not. The company's technology delivers individualised lesson plans on a fee-for-service basis, interactive control software and curriculum online, to run on multiple commercially-available robots.
8. KinderLab Robotics
Founded in 2013, KinderLab Robotics creates educational STEM robotics that enable young children to learn critical technical, problem-solving, and cognitive skills in a developmentally appropriate and playful way. KinderLab products are based on over 20 years of academic and field research into how young children learn foundational concepts in programming and engineering by integrating them into a multidisciplinary curriculum that includes literacy, the expressive arts and cultural studies.
7. BirdBrain Technologies
BirdBrain Technologies serves as a catalyst for transformative, maker-based learning experiences for all students. Founded at Carnegie Mellon University in 2010, BirdBrain was created to promote gender equality and diversity in engineering and robotics. Its two products, the Finch Robot and the Hummingbird Robotics Kit empower students to take ownership of their technical and creative skillsets and engage in flexible problem-solving activities.
6. Avishkaar
Avishkaar manufactures and sells robotic kits to create immersive learning experiences that encourage innovation. It also develops and provides in-school robotic programmes for children and installs robotics and science labs for schools to improve skills in coding, robotics, AI and IoT. The company supports more than 1100 schools and 50,000 children across the globe in their journey to be future-ready.
5. Ozobot
Ozobot is redefining the role of robotics in education with award-winning programmable robots, patented screen-free coding programs, and STEM-based learning solutions that transform the way children learn and create across all grades, subjects and environments. The company delivers award-winning solutions by integrating innovative product design with leading LMS platforms and emerging technologies.
4. STEMROBO Technologies
STEMROBO Technologies is a design and product company based out of Noida, India, focused on designing and making innovative electronic devices, software and methodologies and IoT based embedded solutions for education. The company's technology acts as an enabler for students to learn and innovate in the field of STEM, Robotics, IoT and AI.
3. Soapbox Labs
With its technology, SoapBox Labs aims to make children's unique voices heard with its speech recognition technology. Built to empower 2- to 12-year-old children of every accent and stage of development, SoapBox powers voice-enabled learning and play experiences for third party clients in the education, games, media and entertainment industries. Established in 2013, SoapBox Labs was named one of Europe's hottest start-ups by Wired magazine in 2019.
2. Codingal
Codingal is a coding platform for school children aiming to inspire school students to fall in love with coding at a young age. Launched in September 2020, Codingal has already empowered 40,000+ students by motivating them to start learning coding via competitions and high-quality coding education. All of the company's classes are taught live 1:1 by vetted and trained teachers who are experts at programming and only from a Computer Science background.
1. SoftBank Robotics
Leader in humanoid robotics, SoftBank Robotics is headquartered in Paris and regroups around 180 employees. Its robots, NAO and Pepper are becoming a standard in education and research. The two robots are versatile and high-performing to meet the expectations of teachers and researchers. They are advanced platforms for studies such as human-machine interaction, cognitive computing and autonomous navigation.