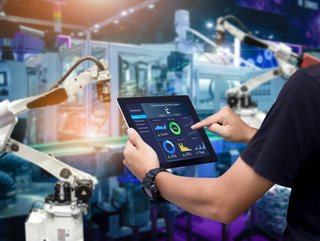 As the industrial automation market is predicted to grow rapidly over the coming years, we look at the top companies transforming manufacturing
Used to control and monitor a process, machine or device in a computerised manner, industrial automation systems fulfil repetitive tasks or functions in manufacturing and is intended to operate automatically in order to reduce and improve human work in the industry.
The technology is an important component of Industry 4.0 and a recent study has found the global industrial automation market was valued at US$140.39bn in 2021 and is expected to reach US$233.94bn by 2028.
Here, we look at some of the key players in the market offering industrial automation solutions.
10. Yokogawa Electric
Provider of industrial automation and test and measurement solutions, Yokogawa Electric delivers field-proven operational efficiency, safety, quality, and reliability. The company combine superior technology with engineering services, project management, and maintenance. OpreX, the company's brand for industrial automation and control business, stands for excellence in the technology and solutions that Yokogawa cultivates through the co-creation of value with its customers.
9. FANUC
Helping factories with automation, FANUC aims to liberate manufacturing production from inefficiency through smart factories and intelligent automation systems. The company was founded in 1956 and supports over 100 countries with its services. Included in its product portfolio are industrial robots, CNC systems, wire cut EDM, injection moulding machines and vertical machining centres.
8. Omron
Founded in 1933, Omron looks to support industries with innovative solutions and advanced technologies. The company covers a broad spectrum, ranging from industrial automation and electronic components to social systems including automated ticket gates and solar power conditioners, healthcare. Currently, Omron provides products and services in around 120 countries and regions.
7. Mitsubishi Electric
Mitsubishi Electric utilises its advanced engineering techniques to provide reliable FA solutions with an eye to the next generation of manufacturing. The company has also been a supplier to many other automation companies and offers a vast range of automation and processing technologies, including controllers, drive products, power distribution and control products, electrical discharge machines, electron beam machines, laser processing machines, computerised numerical controllers, and industrial robots.
6. Honeywell Process Solutions
With the aim to help industrial customers around the world operate safe, reliable, efficient, sustainable and more profitable facilities, Honeywell Process Solutions (HPS) is a pioneer in automation control. The company serves the oil and gas, refining, energy, pulp and paper, industrial power generation, chemicals and petrochemicals, biofuels, life sciences and mining industries. Playing a critical role across the entire lifecycle of an industrial facility, HPE support project design and engineering, technology licensing, technical services, ongoing operations, cyber security and continuous modernisation.
5. Schneider Electric
Specialists in energy management and automation systems, Schneider Electric is a provider of both software and hardware solutions. The company develops connected technologies and solutions to manage energy and process safely, reliably, efficiently and sustainably. Schneider Electric drives digital transformation by integrating world-leading process and energy technologies, end-point to cloud connecting products, controls, software and services. As it provides solutions across the entire lifecycle, the company enables integrated company management, for homes, buildings, data centres, infrastructure and industries.
4. Rockwell Automation
Global leaders in industrial automation and digital transformation, Rockwell Automation, connect the imaginations of people with the potential of technology to expand what is humanly possible. In doing so, the company aims to make the world more productive and sustainable. Rockwell Automation was founded in 1903, is headquartered in Milwaukee, Wisconsin and is now one of the largest companies in the world dedicated to industrial automation and information.
3. Emerson
Emerson fuse decades of technology and engineering expertise to solve some of the world's most complex challenges with innovative solutions for customers in industrial, commercial, and residential markets. With its automation experts, Emerson provides solutions for anything from projects to operations to help customers hit their targets and move their organisations into top quartile performance.
2. ABB
Leading technology company, ABB energises the transformation of society and industry to achieve a more productive, sustainable future. By connecting software to its electrification, robotics, automation and motion portfolio, ABB drives its customers' performance to new levels. Serving over 100 countries, ABB supports a number of industries including automotive, data centres, mining, and smart cities. The company manufactures robotics and provides digitally connected and enabled industrial equipment and systems.
1. Siemens
Siemens is a pioneer in infrastructure and energy solutions, as well as automation and software for industry. Being one of the world's biggest producers of energy-efficient, resource-saving technologies, the company provides laboratory diagnostics, medical imaging equipment and clinical IT. Its technology looks to create more resource-efficient factories and resilient supply chains to smarter buildings and grids, cleaner, comfortable transportation and advanced healthcare. With this, Siemens empowers its customers to transform their industries and markets.