Improving efficiency and safety with industrial automation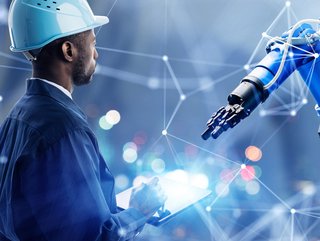 As The Insight Partners release insight into the industrial automation market's growth, we take a look at the benefits it brings to the industries
Automation is an important component of Industry 4.0. Industrial automation systems are systems used to control and monitor a process, machine or device in a computerised manner, usually fulfilling repetitive functions or tasks. Automation technology is intended to operate automatically in order to reduce and improve human work in the industry.
The Insight Partners have published its latest research study titled "Industrial Automation Market Forecast to 2028 - COVID-19 Impact and Global Analysis By Component (Hardware and Software), System Type (Supervisory Control and Data Acquisition, Distributed Control System, Programmable Logic Control, and Others), and End Users (Oil & Gas, Automotive, Food & Beverage, Chemical & Materials, Aerospace & Defense, and Others)."
In this study, the global industrial automation market was valued at US$140.39bn in 2021 to reach US$233.94bn by 2028. The market is estimated to grow at a CAGR of 7.6% from 2021 to 2028.
This growth is believed to be driven by the surge in the uptake of automation solutions in the oil and gas, manufacturing, chemicals and materials, pharmaceuticals industries. Additionally, APAC is anticipated to be the fastest-growing regional market with a CAGR of 8.8% from 2021 to 2028.
There are a number of key players in the industrial automation industry such as ABB Ltd, Emerson Electric, OMRON, Rockwell, and FANUC.
As more advanced technologies, such as machine learning (ML), the internet of things (IoT) and artificial intelligence (AI), are becoming more readily available, the industrial automation market has grown at pace.
Here, we look at the benefits of industrial automation and how it can transform operations in a number of industries.
Reducing cost with industrial automation
Despite initial investment into automation technology being costly, the long term cost reduction heavily outweighs the cost of the technology. Implementing industrial automation technology, such as robotics and RPA, has the potential to translate into a reduction of data analytics costs.
Adding to this, automated data analysis, the risk of machine failure and service interruptions is reduced to a minimum. Companies that don't adopt this technology may also find themselves lagging behind their competitors, resulting in a loss of business.
How industrial automation improves productivity and quality
Unlike humans, automation technology doesn't need to take a break. By implementing this technology, manufacturers can run some areas of their factories 24 hours a day 7 days a week and 365 days a year, leading to a significant improvement in the productivity of the company. Particularly as some industries are facing staff shortages, causing burnout, errors in repetitive tasks can be easily made; automation technology removes this risk.
In some cases, automation technologies are capable of performing functions that exceed the capabilities of a real person as they are better in size, weight, speed and resistance. With this, the technology can reduce the fraction defect rate as automated operations are performed with greater conformity and uniformity when compared to a human.
As it performs tasks usually completed by employees, industrial automation can provide workers with more time and oppurtunity to work on different, more important tasks that bring more benefits and opportunities to the company.
Improving work conditions through industrial automation
By freeing up employee's time to focus on high value-added tasks, manufacturers that adopt industrial automation can improve work conditions. Giving employees the opportunity to work on more fulfilling tasks will bring more job satisfaction and enjoyment.
On top of this, industrial automation also dramatically improves the safety of working conditions. It is safer to use robots on production lines with dangerous working conditions for humans.
For example, in the United States, the Occupational Safety and Health Act was passed in 1970 with the aim of improving job safety and protecting employees. Since its passage, it has promoted automation and robotics in the country's factories and the use of automation systems.