Remote working boosts demand for Aware's AI solutions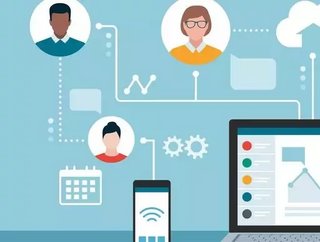 Remote working due to Covid-19 helps Aware secure US$12m funding for its artificial intelligence tools employed by Slack and Microsoft Teams...
US-based Aware, the AI solution for governance, risk, compliance (GRC) and insights, has announced a US$12 million Series B equity investment led by Spring Mountain Capital – alongside Blue Heron Capital and Allos Ventures.
Aware's platform provides AI-enhanced controls and governance capabilities for the conversation data set within remorse working tools including Slack, Microsoft Teams and Workplace from Facebook. 
The conversation data is enriched with proprietary natural language processing (NLP) and AI models, providing organizational value and insights such as ongoing employee sentiment.
The Columbus, Ohio company says the investment will accelerate the company's go-to-market efforts, increase partnerships, grow Aware's integration ecosystem and support ongoing product research and development.
"We're excited to partner with investors who truly understand the opportunity that lives within this unique space," said Jeff Schumann, CEO and Co-Founder of Aware. "The conversation data found in technologies like Slack and Teams is different than anything IT teams have faced before – they include comments, replies, emojis, @ mentions, images, attachments and so much more. 
"Legacy systems just aren't set up to properly handle this unstructured data set. With the use of these tools only increasing due to an influx in remote work, we see an opportunity to not only provide the necessary controls specific to this data set, but also leverage our proprietary AI to derive a wealth of knowledge and insights that leaders will find invaluable as they embrace a new way of working."
Jamie Weston, Managing Director of Spring Mountain Capital, added that Aware is uniquely positioned to tackle today's remote-work-first world.
"They solve an immediate risk and compliance need that many companies didn't realize they had until the pandemic hit," said Weston. "Meanwhile, Aware continues to push the envelope by using this data set and technology to add immense value back to the organization."
Founded in 2017, Aware quickly secured high-profile customers including Wipro, AstraZeneca, Sun Life Financial and British Telecom.
Aware is a Microsoft Gold Partner, Slack compliance partner and a Workplace by Facebook integration partner.