Mott MacDonald partners iKVA on AI-based web tool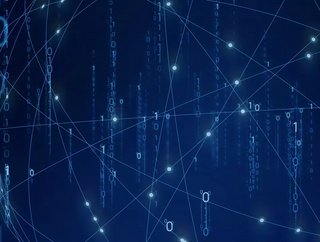 iKVA is addressing the challenge that many knowledge-intensive organisations are facing when working across multiple locations and platforms
Founded in 2017, out of University of Cambridge Computer Lab project led by Dr Liang Wang, Professor Richard Mortier and Professor Jon Crowcroft, also of The Alan Turing Institute, iKVA is addressing the challenge that many knowledge-intensive organisations are facing when working across multiple locations and platforms, often in different languages: how to discover, and utilise, siloed information to benefit their business.
The company provides an AI knowledge management solution using multi-dimensional vector mapping techniques, applicable at enterprise scale, to break down organisational data siloes and visualise data sets to provide access to previously undiscoverable data and more accurate information.
Applicable to all industries, especially those in which people are creating large, complex documents such as the engineering and construction, software engineering, pharmaceutical and biotechnology sectors, the technology is already being used successfully by global engineering giant, Mott MacDonald.
AI management solutions to provide more accurate data
Mott MacDonald Ventures has launched the infrastructure industry's first AI-based web-tool, developed in partnership with iKVA, to assess investment opportunities. The tool uses iKVA's knowledge management technology to compare the content of an entire pitch deck or company URL, against a framework which includes the seventeen UN Sustainable Development Goals; the four UK Government's Industrial Grand Challenges; and Mott MacDonald's own digital solutions platform, Moata.
The technology enables Mott MacDonald to combine information from a number of disparate, and siloed, data sources and map this information to the company's strategic goals so it can quickly and easily prioritise pitches to pursue by ranking the opportunities in line with their strategic relevance. The tool also provides start-ups with a proactive way of interacting with a corporate venture capital team (CVC). Mott MacDonald has already used the tool to assess multiple investment opportunities and made two equity investments 2021 as a result of using the tool: Piclo, an energy-market disruptor, cleantech start-up, and SAALG Geomechanics, a software and engineering start-up. The investment in Piclo supports Mott MacDonald's 'Net Zero' strategy while SAALG's capability aligns with the 'Observational Method through Progressive Modification'. By using the tool, Mott MacDonald Ventures was able to identify investment opportunities which align with their internal strategic goals.
George Holder, Venture Partnerships Manager at Mott MacDonald Ventures, said: "The tool is redefining the way in which the industry operates in seeking out, and developing, the new technology to address the changing demands in infrastructure. It dissolves potential barriers that can prevent ideas from becoming a reality and helps our clients to achieve globally important goals such as the United Nation's Sustainable Development Goals."
Jon Horden, CEO at iKVA, explained: "Our solution to the data discovery challenge facing many organisations is based on vector mapping technology which, along with leading edge semantic and NLP techniques, enables them to index highly unstructured data from multiple systems, in multiple formats, and with conflicting or non-existent taxonomies or meta-data. Once in a common index format, the information can then be retrieved from a single source, enabling users to access significantly more knowledge."
Providing information in real-time
Typically, information searches are restricted to keywords or short sentences which is inadequate when working with complex technical information such as product specifications, contracts, or proposals. iKVA's solutions use a greater context of information as a search query up to, and including, full multi-page documents. Using this additional context of information, the AI tool can considerably increase query accuracy and relevancy compared to simple keyword-based searches. By integrating into the user's workflow, iKVA's solutions can also continually analyse the context and content of user's work and proactively provide them with information in real-time.
Another challenge facing organisations is the problem of accessing knowledge stored on legacy systems, where the information may be distributed across different archives, in multiple types and formats, and in many geographical locations. "Our use of vector mapping to index information ingested from an organisation, converting each item into 300 dimensional vectors, makes it language agnostic and provides access to source information, no matter which language it was created in, without the need for expensive translation. This is particularly useful for large organisations," said Horden, "which create knowledge in multiple languages on a daily basis, or for individuals, such as patent attorneys, who access information from databases across the globe, saving them time and energy, eliminating the need to think of synonyms or translate documents to aid data discovery."
In conjunction with the University of Cambridge Computer Laboratory and the Alan Turing Institute, the team at iKVA is currently exploring several new ideas including looking beyond human languages to computer languages, such as C++, Python and Rust, to help software developers be more efficient and write better code.