MIT develops AI to measure stress exertion on materials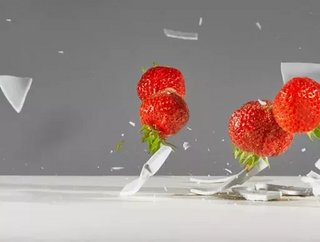 The Massachusetts Institute of Technology (MIT) has created artificial Intelligence that calculates stress on materials using imagery...
The Massachusetts Institute of Technology announced yesterday it has developed an artificial intelligence (AI) tool with the ability to measure stress forces on materials.
Developed by MIT researchers, the tool is able to make estimations of the stresses exerted on materials in real-time. 
Briefly explaining how it works,McAfee Professor of Engineering and Director of the Laboratory, Markus Buehler, said: "From a picture, the computer is able to predict all those forces: the deformations, the stresses, and so forth."
To turn the idea into reality, the researchers used a Generative Adversarial Network enhanced by using several thousands of images which showed a material's microstructure after exertion. 
According to MIT, the network is able to solve the connection between the appearance of the material and the forces placed on it, using game theory. 
The AI is also able to replicate problems such as cracks developing which affect how the material reacts to stress. 
The GAN will run on consumer-grade computer processors once fully developed, making carrying out inspections easier and the AI more accessible in the field. 
Taking about the physics of force exertion, Buehler said: "Many generations of mathematicians and engineers have written down these equations and then figured out how to solve them on computers.
"But it's still a tough problem. It's very expensive - it can take days, weeks, or even months to run some simulations. So, we thought: "Let's teach an AI to do this problem for you," he concluded.