Introhive Raises US$100mn for AI-Powered Sales Acceleration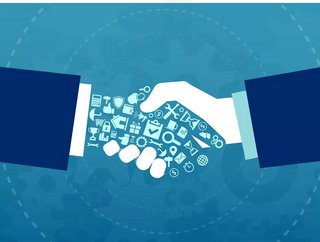 Introhive raises US$100mn to further invest in their platform to provide real-time intelligence, clean user data, and help users build connections
While most companies suffered from slow business in 2020, Introhive processed more than one trillion transactions, 60+ million relationships, saved nine million employee hours, and supported users in 90 countries. Now, led by growth equity firm PSG, along with The Business Development Bank of Canada (BDC), Evergreen Capital, and Mavan Capital Partners, Introhive has raised more capital for its successful AI-based sales platform. 
Why Is This Important? 
According to Introhive, up to 69% of all customer relationship management (CRM) projects fail. Salespeople know how difficult it is to extract useful sales intelligence out of stacks of data. Out of so many systems to tap into, which ones do you prioritise? Which do you cut? Which do you consolidate? 
"We realized there were a whole lot of problems with salespeople at RIM not being able to hit their revenue numbers', explained company CEO and co-founder Jody Glidden. As a result, he and Stewart Walchli started looking at artificial intelligence as a possible solution. 
To build its AI platform, Introhive had to employ hundreds of engineers—and lose money for years in order to do it right. 'If you're automating data that is wrong 35% of the time, you won't keep your customers', Glidden said. 'But', added David Chun, founder and CEO of Introhive client Equilar, 'moving the dial on a single relationship can lead to millions of dollars in revenue'. 
How Does Its Platform Accelerate Sales? 
Somewhat like LinkedIn, Introhive builds a chart of the people connected to a business. Though the data stays with a client and isn't shared with a wider network, it 'helps build more relationships and easily identify what great sales reps are doing that average reps aren't', said PSG managing director Rick Essex. 
The AI platform automatically updates company sales and client data, communications, and behaviour in order to give salespeople more visibility and greater insight. As Glidden explained: 'Our internal compass focuses on the 3 R's—revenue, retention, and relationships—as the key ingredients to a successful and thriving business'.
How Is The Company Doing? 
After the US$100mn influx of investment, quite well. The company isn't disclosing its valuation, but according to Glidden, it's raised US$150mn thus far and is doubling revenue each year. The clients it serves are well-off and wealthy—PwC, Colliers International, and Plante Moran, to name a few—and of those, Introhive retains 95%.
All in all, Introhive's AI sales software is useful for any large enterprise trying to connect with business partners. Relationships are the basis of business, whether you're a salesperson, a consultant, or a CEO—and Introhive, by the looks of it, is making them better. 
With the recent funding, the company intends to invest in its strategic acquisitions, expand its global reach, and grow its engineering, sales, and marketing divisions. 'The team's acumen and highly capital-efficient model has set [Introhive] on a clear path for growth', said Essex, 'and we're proud to partner with them on this journey'.