How TurinTech leverages AI tech for business optimisation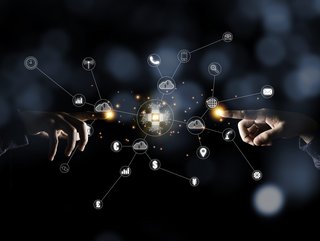 Leslie Kanthan, CEO of TurinTech shares his insights into AI, its role in business and how his company utilises this technology for business optimisation
Can you tell me about your company?
TurinTech is the leader in Artificial Intelligence Optimisation and was launched in 2018 by four friends.
The four of us first met at University College London during our PhD research. Having worked for prestigious financial institutions, we were frustrated by the manual machine learning developing process and manual code optimising process, which is time-consuming, resource-intensive and requires deep domain expertise. ​To overcome these difficulties, we decided to convert our research into a product - EvoML - an AI optimisation platform that enables businesses to automatically build, optimise and deploy models within days.
Our EvoML platform is the only platform embedded with Code Optimisation, generating scalable AI with high accuracy and efficiency. EvoML helps businesses speed up the end-to-end data science process from months to weeks; optimise model efficiency for quicker inference speed, lower memory and energy consumption. EvoML provides 100% explainability with visual explanation and model code.
What is your role and responsibilities at the company?
As Co-Founder and CEO, my responsibilities at TurinTech are varied. In a nutshell, I help to build an AI solution that our customers love, develop a culture that our employees value and promote, and build partnerships that empower our research and technology partners.
Outside of TurinTech, I'm a visiting Lecturer at KCL's Centre for Computational Finance and UCL's Centre for Financial Computing. I'm also an Associate Researcher at Centre for Blockchain Technologies at UCL and Technology Scout and Advisor for IQ Capital, a leading deep-tech early-stage VC.
How does TurinTech utilise AI to support its customers?
AI is a game-changer, but it will take time, scale and expertise to unlock its full potential and ROI. TurinTech uses AI to build and optimise AI. Customers can therefore build models at scale with minimum effort, as we support data scientists with those tasks that are most tedious, time-consuming and difficult.
In the real business world with resource constraints, there are many trade-offs to tackle before deploying AI in business processes. These can include accuracy, efficiency, explainability, running speed, cost, etc. Our platform supports what we call multi-objective optimisation, which enables businesses to achieve the best trade-offs based on more than one criteria, saving hundreds of hours in research and trial-and-error efforts. This means that, rather than having a model that is just highly accurate but not explainable, you can have a model that is both accurate and explainable, with a bit of trade-off depending on your criteria threshold.
Going back to the criteria I mentioned before, I would like to highlight AI efficiency, which we believe will differentiate business leaders. Efficient AI runs fast, can boost profits and reduce costs. For example, in high-frequency trading, a one-millisecond advantage in model running speed can be worth upwards of US$100mn per year. In order to improve the efficiency of the models, TurinTech goes a step further and optimises the source code of the model, improving its efficiency by more than 50%. This is huge for any business out there.
So, by combining multi-objective optimisation with code optimisation, we help businesses scale efficient AI without sacrificing accuracy, or other important business criteria. These optimal models result in better business decisions, better customer experience, higher ROI, lower computing cost as well as CO2 emissions.
We pride ourselves on full transparency and explainability of models, so customers find it easier to comply with regulations and communicate results to non-coders and customers. For us, ensuring AI is ethical and bias is minimised, is paramount.
At TurinTech we're continuing our AI research and implementing our findings into a real-world product. Customers can therefore always leverage cutting-edge AI technologies to stay ahead of the competition.
Do you think businesses that fail to adopt AI will be left behind? If so, why do you think this is the case?
Those who fail to adopt AI will certainly be left behind. The amount of data that is generated by both humans and machines far outpace humans' ability to absorb, interpret, and make complex decisions based on that data. Because of this, we need AI to augment human intelligence and speed up processes.
However, organisations shouldn't just adopt AI, they need to be able to do it at scale. Today, it's mainly the Tech Giants (Google, Amazon, etc.) that are able to scale AI and reap the benefits. Whilst some large corporations are starting to see the results of their early AI initiatives, most of them struggle to scale. Meanwhile, there is a large group of non-tech companies that are just starting to run AI pilots, but find that even launching their first AI project is difficult.
At TurinTech, we envision a world where every company can build efficient and scalable AI. We use our award-winning research in model and code optimisation to speed up the whole data science lifecycle, enabling businesses to unlock the full potential of AI.
Ultimately, organisational change takes time. AI is not a plug-and-play technology with immediate returns. Apart from technology changes, scaling AI across business units requires making fundamental shifts across the organisation.
What can we expect from TurinTech and its use of AI-enabled technology in the future?
There are three prongs to our approach. First, to continue supporting our customer base and continue expanding into new industry sectors. Then, to extend our partner base to build relationships with more technology companies in the data space, from database to data analytics to AI consultancies. We know that in the future co-offerings will supercharge mutual clients in their data analytics and AI journey, so this is important for us.
Finally, in addition to ongoing research (including Horizon 2020 - the Biggest EU Research and Innovation Programme, and our partnership with UCL), we will be kicking off more research projects on feature engineering, explainable AI and code optimisation. Watch this space!