AI, quality and cost optimisation of enterprise services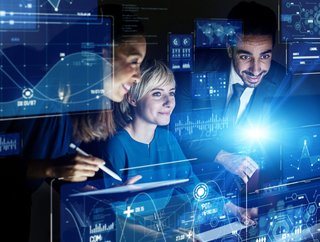 Adrian Engelbrecht, Product & Development Lead, Serviceware explores if AI is taking quality and cost optimisation of enterprise services to the next level
Business and service leaders are under more pressure than ever. Nearly two years on from the initial rumblings of the pandemic and Europe's already fragile economic recovery is at further risk as a series of potential restrictions are expected to put the brakes on business growth. In this environment, cost is a top priority, but so is keeping service customers satisfied. While budgets are being squeezed, businesses must still ensure service performance is optimised.
Unfortunately, for companies that have a large amount of data related to service delivery, this balance is proving complex. How can businesses optimise financial data of IT and IT services, as well as make use of it for transparent business planning? In addition to being time-consuming, this level of data makes optimisation and driving greater efficiency extremely difficult, despite the best efforts of agents involved in such tasks.
Luckily, thanks to automation and artificial intelligence (AI), service agents no longer have to go it alone. Applied AI has the potential to completely transform service management, from IT & Shared Services Financials (ITFM/TBM) right through to corporate performance management. With this holistic approach, people and technology can work together to crack down on service management inefficiencies and drive greater performance. Those that do so will not only be able to positively transform their business but rise above the competition to reap success.
How is AI rapidly transforming service management?
The main benefit of AI for organisations is that it gives members of the C-suite – particularly the CIO and CFO – access to insights they need to make key decisions, whilst also optimising business resources and supporting agents to satisfy customer demand. According to Gartner, by doing so, AI augmentation has the power to create $5.1 billion of business value by 2025. Here we discuss just a few AI use cases and the benefits on offer for business, IT and service leaders able to master its power:
Structuring knowledge to enhance customer service delivery
In today's increasingly competitive business landscape, where consumer expectations have grown monumentally, the benefits of AI really become clear. AI can support service agents to solve cases more efficiently, and with better quality responses, by making unstructured knowledge of unsolved cases easily accessible. Structured knowledge management can bring benefits and added value for the entire organization, but it is in customer service where its advantages can be demonstrated particularly well. Customer service employees can use a knowledge database – powered by AI – to get faster access to information and make it available to customers. At the same time, knowledge management solutions can be used to present customers with preselected information in a self-service portal, which allows them to solve their problems on their own. Carefully implemented, knowledge management in the long-term leads to faster, higher quality customer service.
Simple, personal and above all, quick communication is a central aspect when delivering customer service. Enterprise Service Management (ESM) can help transform a slow, reactive organisation by improving the delivery of the services that employees need to perform their roles effectively. For example, using an AI-driven chatbot not only helps automate the most common and repetitive tasks performed by the human customer service agent, but it also saves costs and improves customer experience by allowing the human agent to focus on higher-value services. According to the 2019 Gartner CIO Survey, chatbots are the most widely used type of AI application. In fact, Gartner predicts that by 2025, 80% of large enterprises will need to have a conversational-technology-focused centre of excellence or skills resource.
Aiding transparency for effective IT Financial Management
Next, we discuss the use case for AI alongside IT Financial Management (ITFM). ITFM tools have become essential for businesses as they provide access to real-time operational data and enable today's CFO to manage IT budgets against the rising pressure to invest. During the pandemic, many finance departments that relied on manual processes had to introduce automated tools under pressure to get work done during the transition to remote work. For some, AI was the solution to quickly replicate tasks and processes that were formerly done by people. More finance departments started to lean on AI and ML algorithms to make quick decisions backed by near real-time financial transparency to meet the business needs brought on by the pandemic.
However, according to a recent study conducted by IBM, 60% of the 380 CIOs and CTOs who participated in the survey say their company's IT modernisation program is not yet ready for the future. As we head into 2022, business leaders must invest in AI-powered solutions to stay ahead – not just in terms of customer service, but also in strategic decision making and financial planning.
Sifting through the data deluge to support CPM
Last but by no means least, AI and specifically machine learning (ML) can support Corporate Performance Management (CPM). CPM encompasses all the processes, metrics, and systems that a company uses to plan and steer their business to success. CPM isn't just an isolated activity or strategy, it requires holistic strategic, financial, analytical and business intelligence to drive better business decisions. With the amount of available data increasing rapidly, the desire to make better use of this data for decision-making and planning is also on the rise. The capability of ML to process large volumes of information and data, interpreting it accurately and eliminating human biases, can help to save time and significantly improve productivity.
The use of ML is especially effective in support of forecasting and effective business planning. Users can easily build, and train models based on their data to incorporate the results into the planning process. To train the models, historical data is used, which is taken from the customer data sources such as freely available statistics databases.
Building an AI-driven business
When distilling the many use cases of AI in business, one thing becomes clear. And that is, AI has the potential to allow organisations to remain competitive whilst pursuing new directions with their products and services.
Regardless of the industry, businesses of all sizes recognise the importance of incorporating real-time data into critical work processes. What is becoming increasingly evident is that AI, when combined with people power, will underpin this. By unearthing and making the right data available whilst also streamlining mundane administrative processes, not only can tasks be sped up, but key members within the organisation can be released to focus on higher-value tasks. For those at the coalface, this will mean providing a more customer-centric level of care and contributing to greater customer loyalty. For IT and business leaders, that means focusing on making tactical and strategic decisions that will facilitate the next stage of growth. Achieving service management excellence is no easy task but by building AI into these processes, organisations can ensure it takes centre stage.