Fulfilment technology and the Black Friday boom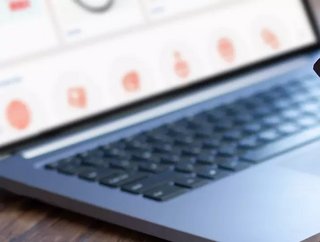 Nigel Lahiri, General Manager (EMEA), GreyOrange discusses how fulfilment technology and AI can help retailers prepare for the Black Friday Boom
Black Friday is fast approaching, and retailers are already beginning to tease the potential deals their customers can look forward to. It marks the beginning of the festive shopping season, with many retailers continuing deals through to the January sales.
What started with just a day in the United States has evolved into a month-long discount celebration existing across both online and in-store. Consumers wait in anticipation in the weeks leading up to the big weekend, now known as Cyber Weekend, to find the best deals and save the most money. But how can brands capitalise on this build up whilst ensuring their operations run smoothly on the big day? 
Many are looking to bolster their website capabilities, but this is just the first step. The entire operation needs to be efficient and stable. Everything from inventory to labour must be assessed and prepared for in advance of Cyber Weekend.  
While many retailers have systems in place to deal with seasonal peaks, in recent years peaks in demand have far exceeded retailers' expectations and have made them far harder to prepare for. This combined with a shortage of labour in warehouses means that this year's Black Friday could cause retailers significant challenges when it comes to fulfilling consumer demands for immediacy.
Many inventory management systems in use were designed for the pre-pandemic world, but these are no longer fit for purpose. The age of immediacy, combined with drastic upticks in eCommerce orders is demanding rapid problem solving and flexible operations, something that only AI-driven tools can deliver. 
Operation efficiency is key 
Amongst the biggest challenges for retailers across the Black Friday period are warehouse capabilities and inventory management. Larger stock volumes require an effective inventory management system. Retailers need to ensure they can manage stock levels and have enough stock to see out the Black Friday season to avoid frustrating customers with 'sold out' signs. This means that everything in the supply chain needs to be linked. The eCommerce site needs to be connected with the warehouse and has visibility over stock levels to avoid over-selling.  
This is where artificial intelligence (AI) driven technology comes in. Having smart tech at every stage of the order journey enables operations to run smoothly from the moment the 'Pay Now' button is clicked, to when the order leaves the warehouse. Using technology like robotics and automated software can allow items to be moved around the warehouse faster, whether that is from the returns pile back into sellable inventory, or from picking to packaging stations.   
AI and robotics allow 24/7 operations in fulfilment centres and the ability to make decisions based on data the AI-driven software collects without human involvement. This data can be used to orchestrate people, processes, and robots, and enable frictionless fulfilment. AI-driven software can connect to robots across the warehouses to deal with order volume spikes and respond to events with precision and agility.  
Not only does this increase efficiency within the warehouse but it increases customer satisfaction rates as customers receive their orders faster. This is crucial given that more than a third (36%) of customers abandon shopping carts at checkout if the shipping time is too long, and 67% will switch to other retailers if they offer a faster delivery option. So, ensuring the customer receives quick service is vital to retention, something which can be tricky to achieve given the fickle nature of the retail market.  
Online popularity 
The shift of the retail sphere to the digital world over the last 18 months has been monumental for accelerating digital transformation initiatives and creating more of a balance between the online and in-store worlds. Many retailers are continuing to invest in their digital offering, including how their fulfilment operations can evolve to best handle omnichannel operations. This is particularly smart given that those with strong omnichannel offerings can see 10% Y-O-Y growth, a 10% increase in average order value and a 25% increase in close rates. 
This focus on omnichannel, with emphasis on online, is a good choice for retailers as visits to stores during the Black Friday weekend in 2020 decreased by almost half on the year before. As more customers search for deals on the web, retailers need to react and offer the same deals online as they do in stores.  
By preparing for these peaks using AI and automation, retailers can make the most of Black Friday spending. AI-driven technology enables retailers to dynamically respond to spikes in demand right away. AI cloud software analyses millions of complex data points in real-time and calculates the next best decisions in advance. By taking advantage of the capabilities of AI, retailers can drive a more efficient process that's faster and offers the flexibility they need to service immediate demand. Integrating technology now can allow brands to understand where the demand is and will be, what deals and products are the most popular, and reflect that in the inventory. When technology implemented in warehouses is also aware, and it can act accordingly. 
Facing delivery issues 
The biggest conundrum for retailers during busy periods is how to live up to promises in delivery and returns processes. The age of immediacy is demanding next or same-day delivery, but with such large order volumes during this period, retailers must weigh up if this is even possible to deliver. We saw big-name retailers extend delivery times and switch off next day delivery options during the peaks of pandemic shopping because demand was too strong. Using fulfilment technologies like robotics and software engrained into the process can help retailers avoid this outcome. Increasing the efficiency of the warehouses can enable them to continue to offer these options and get ahead of the competition, something that is vital in an increasingly competitive market. This is not the only advantage to streamlining operations though; it can also create much needed operational savings. Faster delivery options can cost up to 20% more than standard options, so reducing costs can help retailers' bottom lines.
Retailers must act now 
The Black Friday/Cyber Monday season can take a huge toll on retailers and the staff across the supply chain. With the perfect storm of increased demand and staff shortages facing retailers today, it's essential to utilise technology that safely supports human workers and helps them avoid burnout. Robotics that automates repetitive tasks allow available staff to focus on higher-value tasks. By incorporating AI-driven technology into their operations, retailers can optimise their fulfilment journeys and prepare for the huge increase in demand we are likely to see at the end of November while helping their team members. 
With retailers having to focus on both channels this festive season, operational efficiency can't be put on the back burner for next year. Slow order processing, fulfilment and delivery will cause customer loyalty to wear thin and see retention rates drop. Using fulfilment technologies like robotics and automated systems can allow retailers to gain a competitive edge, win new custom and increase conversion rates.