Dynata acquires survey experience platform inBrain.ai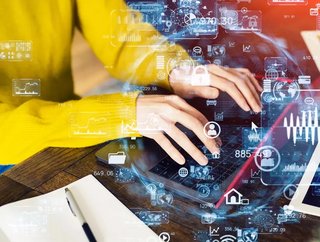 Dynata has acquired survey experience platform inBrain.ai to strengthen its capability to deliver insights needed to power business decision-making
The world's largest first-party data platform for insights, activation and measurement, Dynata, has announced its acquisition of people-based insights and survey platform, inBrain.ai.
inBrain.ai are a leader in sourcing, qualifying and engaging real and unique mobile-first consumers to deliver insights. By acquiring the company, Dynata is expanding its panels and optimising user experience.
"With the accelerating demand for client access to data and insights to identify and capitalize on growth opportunities, it's imperative that we continue to offer high-quality, rich and deeply-profiled data to meet this challenge," said Gary S. Laben, CEO of Dynata. 
"At the same time, we want to maintain our long-standing commitment to ensure that our members, the real consumer and B2B audiences that comprise our panel, are rewarded fairly for providing their time and opinions," he continued.
Utilising inBrain.ai to facilitate industry-leading survey experiences
Through this acquisition, Dynata is able to assure its clients that the company will continue to deliver the audiences they need while reinforcing its promise of a fair-value exchange for its members.
This addition of inBrain.ai's consumer engagement and survey platform ensures Dynata continues to have the right mix of data, technology and tools to meet the growing demand for actionable insights.
It does this while maintaining an optimal panelist experience.
Jason Schubert, CEO of inBrain.ai said: "The key to inBrain's strategy has always been our focus on respondent experience. Now, by combining Dynata's premium surveys with inBrain's respondent-centric technology we're able to facilitate industry-leading survey experiences and expand the reach of surveys to more consumers."
Leveraging innovative technologies for success and customer satisfaction
By engaging consumers, especially hard-to-reach audiences, in a more direct fashion, inBrain.ai's mobile platform strengths Dynata's rich first-party data. It achieves this through inBrain.ai's Zap Surveys, a mobile-first panel platform that offers target rewards to encourage survey-taking.
On top of this, inBrain.ai's platform quickly and effectively integrates with mobile app publishers to increase proprietary reach among consumers.
Laben also explained the addition of inBrain.ai's platform "maintains our focus on leveraging the best and most innovative technologies" which will strengthen the companies services and solutions across the marketing continuum. This covers anything "from uncovering insights to connecting data to measuring and optimizing advertising effectiveness.