Charmin creates AI digital doppelganger for video calls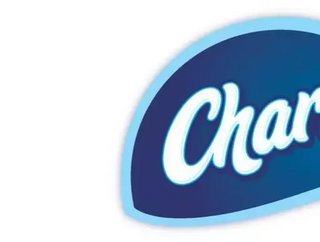 Charmin's new BRB Bot prototype uses AI to make it look like you're still on your Zoom call, even when you've stepped away...
Charmin's latest prototype is a video chat bot called BRB Bot. It is the 'first-ever bot' that will keep you logged on to a video call by creating a digital twin that swaps your live video feed with an AI-powered version of yourself.
BRB Bot, which is currently beta-only, is a desktop app that accesses the camera feed and uses machine learning, natural language processing, and tone analysis to listen to video calls and serve up the appropriate reactions in real-time so no one notices you've left to take a break. 
According to the BRB Bot listens and responds as if you are still on the video call and features a range of realistic human reactions, such as laughing at your boss' terrible jokes, looking thoughtfully into the distance, pretending to search for the unmute button and much more. Before using it, you have to record those clips through the software, responding to a variety of prompts with the appropriate action and expression so the bot can cut those clips in later. It remixes clips of your face to give the impression that you're still in front of the camera even when you step away.
"From video conference calls, to gaming, to sports, we've been forced to adapt to living and working virtually; however, one thing that hasn't changed is when nature calls, you have to answer… no ifs, ands or butts about it," said Rob Reinerman, Charmin Vice President, Procter & Gamble. "At Charmin, we're obsessed with delivering a better bathroom experience whether it be providing the best toilet paper or inventing other novel ways to help people Enjoy the Go. BRB Bot is yet another way Charmin is exploring better bathroom technology that could one day become reality."
Risks of AI bots
Although there can be benefits of AI bots that enable you to be gone for a minute or two on a video call without being noticed, it begs the question of how far people could take it. 
The COVID-19 pandemic has meant a lot more video meetings than usual. Bored with having to be on so many Zoom calls, creative technologist decided to build an AI-powered clone named 'Zoombot' to handle the meetings for him. Reed designed Zoombot to use speech recognition and text-to-speech to respond to his colleagues and the video rotates through several images of Reed in front of his computer, making it seem like he has a bad connection.
With advancements in technology, these AI bots could enable people to skip meetings, miss important information, and not be present at all, as long as the bot is realistic enough. The technology needs to be used in the right way and not abused by people who wish not to attend meetings all the time.