Arrival's autonomous demonstration marks huge AI advancement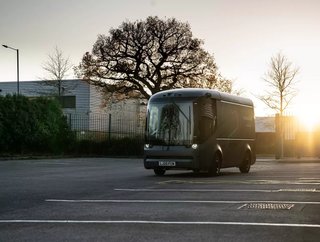 British American electric vehicle company Arrival has completed its first Automated Driving System demonstration for the first time without a human driver
Electric vehicle (EV) company, Arrival, have made an advancement in its artificial intelligence (AI) technology. The company's Automated Driving System (ADS) completed a live demonstration.
Hosted at a fully functioning parcel depot, the live demonstration, completed by an Arrival Van, was completed for the first time without a human driver inside.
"At Arrival, we are building supplementary technologies that will help drivers. Depot manoeuvres are the most accident-prone parts of a worker's shift and with our technology, we hope to introduce greater safety by removing human driving errors happening in confined environments," said Max Kumskoy, Head of Advanced Driver Assistance and Automated Driving Systems, Arrival. 
"We are starting with a fixed controlled environment in the depot, where we are truly able to test and validate our technology. We can then understand how it will operate on public roads, in our vehicles, and how it can be implemented worldwide," he continued.
The vehicle successfully and autonomously completed all operations that are performed on a daily basis by a commercial fleet driver. The utilisation of these technologies in depots will improve safety and efficiency
Autonomous solutions for across the globe
Following the successful completion of testing and validation of Arrival's autonomous driving system in a fixed controlled environment, the company will now begin testing its autonomous driving functionalities on roads in the UK.
Aiming for the application to be used in Arrival Vans, the company are striving for its technology to be adopted across the globe.
Minister of Investment, Lord Grimstone spoke about the successful live demonstration, he said: "Arrival is playing a critical role in the UK innovation and transport sector by bringing together organisations from across technologies, skills, and services. It's brilliant to see the projects being developed here picked up and exported around the world."
Robopilot improving public perception of driverless vehicles
Arrival, as part of its Robopilot project, has been developing its autonomous driving functionality for the Arrival Van. The Robopilot project is designed to improve the market knowledge, functionality and public perception of autonomous driving systems.
This technology used in the live demonstration has the capability to be adapted to support the planned rollout of all Arrival Vehicles and Arrival Car.
Marking a major step forward in safety for self-driving technology in the commercial vehicle segment, the live demonstration highlights the capabilities of AI in vehicles.
Developing Arrival's Autonomous Driving Systems
Robopilot, Arrival's AI project, is part-funded by InnovateUK and the Centre for Connected Autonomous Vehicles (CCAV). 
With this project, Arrival has been able to develop a test its own ADS. The company's system uses in-house algorithms, combined with state-of-the-art hardware helping to fast track the development of self-driving technology while simultaneously showcasing its capabilities.
Through Robopilot, Arrival is developing a scalable commercial ADS that relies on computer vision and avoids expensive sensing technologies. 
Extending its work within the project, Arrival is also making HD maps or high-precision GPS completely unnecessary for driving on public roads. Maps will be used as an optional source of data when navigating in a fixed and controlled environment, such as a parcel depot