ACLU and over 70 groups urge DHS to halt use of Clearview AI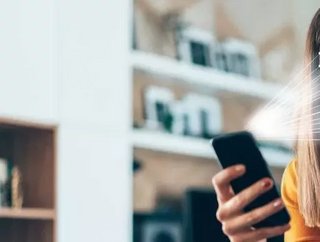 Pressure is mounting on the Department of Homeland Security (DHS) to stop using Clearview AI facial recognition...
The American Civil Liberties Union (ACLU) has joined over 70 other rights and advocacy groups in calling for the Department of Homeland Security (DHS) to halt the use of Clearview AI's controversial facial recognition system.
In a letter addressed to DHS Secretary Alejandro Mayorkas, the director of the White House's Domestic Policy Council, the ACLU, Electronic Frontier Foundation, OpenMedia and other organisations argue "the use of Clearview AI by federal immigration authorities has not been subject to sufficient oversight or transparency."
The signatories wrote: "The undersigned organizations have serious concerns about the federal government's use of facial recognition technology provided by private company Clearview AI. We request that the Department immediately stop using Clearview AI at its agencies on a contractual, trial, or any other basis."
Clearview AI's system has raised alarm among privacy advocates for its use of more than three billion biometric identifiers scraped without permission from websites including Facebook, Instagram, and LinkedIn. Despite the concerns, thousands of state and federal law enforcement agencies have used Clearview AI's system. 
According to reporting and data reviewed by , more than 7,000 individuals from nearly 2,000 public agencies nationwide have used Clearview AI to search through millions of Americans' faces, looking for people, including Black Lives Matter protesters, Capitol insurrectionists, and their own friends and family members.
"Clearview AI's continued violation of civil rights and privacy rights provide ample reason to discontinue its use." added the signatories.
UK and Australia
Last year the UK and Australia launched a joint probe into Clearview AI's mass data scraping.
"The Office of the Australian Information Commissioner (OAIC) and the UK's Information Commissioner's Office (ICO) have opened a joint investigation into the personal information handling practices of Clearview Inc., focusing on the company's use of 'scraped' data and biometrics of individuals," the ICO wrote in a .
"The investigation highlights the importance of enforcement cooperation in protecting the personal information of Australian and UK citizens in a globalized data environment."
AI has the potential to transform industries and propel advacements in certain areas, but 'high risk' AI has come under scrutiny from many governements and organisations around with world, with worries about privacy and data. Regualtions, rules and laws are often the solutions put in place to protect individuals from these potential risks.