5 minutes with Simon Thompson from GFT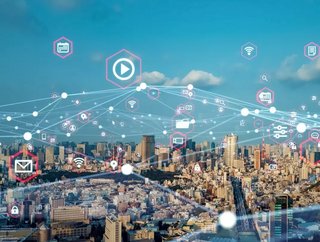 AI Magazine speaks to Simon Thompson, Head of Data Science about how GFT are utilising AI to facilitate its customers' digital transformation
As a pioneer for digital transformation GFT develops sustainable solutions across new technologies – from cloud engineering and artificial intelligence to Blockchain/DLT.
Founded in 1987 and located in more than 15 markets to ensure proximity to clients, the GFT team consists of over 8,000 determined talents. The company provides them with career opportunities in all areas of software engineering and innovation, to learn more, we spoke to Simon Thompson, Head of Data Science about GFT.
Can you tell me about GFT? 
GFT is a digital transformation specialist. We work with businesses and organisations to deliver sustainable and scalable IT solutions that allow our clients to improve their productivity and ultimately support their growth objectives. We see ourselves as precision engineers with expertise working in highly regulated industries. 
We were founded in 1987 and we now have more than 8,000 experts worldwide, serving 15 markets. We support businesses around the globe with a special focus on the financial services sector, including banks, wealth management and insurance firms. At the moment GFT is diversifying and growing by supporting clients in manufacturing. We like to see ourselves as big enough to deliver, anything, but small enough that our clients still matter to us. Big enough to deliver, small enough to care! 
What is your role and responsibilities at the company?
I have to build the capability – which means people, and I have to get them working – which means projects. I look to bring in people who can grow and put them into the team and projects that give them that opportunity – shepherding someone from being a graduate to being a rounded and confident professional is my pleasure. But we also have to deliver projects and revenue. GFT specialises in implementing world-class IT solutions for large heavily regulated organisations and I need to develop the offers that allow AI to support that specialism. 
A key part of that is developing and setting methodologies, working practices and standards. GFT has worked hard to build a reputation for precision technology engineering in capital market clients. But as well as delivering great engineering, it's also critical that the work delivered is accountable and governable. We see the need to deliver accountable, governable AI as a core part of the value that we offer – but it's also widely recognised as one of the things that will either unlock AI as a valuable technology for our society or end up pushing AI into the same dead-end bin that is currently crowded with things like GMO's and Nuclear power. This is one of the reasons I was so pleased to contribute to the IEEE Artificial Intelligence Systems Finance Playbook recently and why I was so glad to work in the TM Forum on AI Service Standards for Telecoms. I'm hoping I will be able to get more involved with supporting the development of AI as a sustainable technology as we all emerge from the pandemic and as the AI practice at GFT matures.
How does GFT support its customers' digital transformation with AI?
Engagements tend to start with specific problems rather than general aspirations, and we try to develop something that's real in the sense of it solving the problem and running in the client's production infrastructure. If we can do that then it's real value in itself – but it also opens our eyes and the client's eyes to the specific transformation opportunities and requirements beyond just this project. 
We've come to believe that investing in understanding the data that we are working with – where it comes from, what's happened to it and who it belongs to, understanding the data and application architectures that AI will have to work in and understanding the application's impact are all as important as getting to grips with the properties of the models that we can build. All of this needs to be pinned down before the AI solution can really be defined – but if you can do it then you end up with something that's robust. 
We need to take our clients on this journey, and it can be challenging because it feels like we are looking at details while we could be churning out impressive looking demos – but we believe in doing this because our experience is that building a demo is easy and turning it into a real system is incredibly hard. 
One area that we pride ourselves on is offering our clients a Flexible Engagement Model. For this, we have created a three-step 'get started' approach, which is tailored to suit individual business requirements, wherever they are on their AI adoption journey. For most projects, we run a 10-to-12-week delivery engagement programme that aims to move from concept development through to a release architecture and implementation that can be taken to production (corporate processes and cycles permitting). 
What benefits does the introduction of AI technology bring to businesses?
The real differentiator for business is the ability to handle types of data that have previously been unavailable or un-processable. For example, pull in data from unstructured resources like documents with natural language processing systems using deep learning, or even more straightforward we can use AI to extract information from data repositories that are too large or too fast-moving to be understood by human analysts. Now we can use AI to analyse sensor data that we previously couldn't make sense of, images, speech and text all contain indicators that enable AI to manage & optimise process flows either with direct control inputs to machinery, or by providing new insights to human decision-makers. These data sources were essentially useless until 10 or so years ago when the current wave of AI tech came onto the scene, and since then the state of the art has gotten better and better at handling them. 
One of the fun things that I am starting to see is the way we can use AI to enhance the quality of the data resources that it's drawing on; anomalies, duplications and suspicious similarities or discontinuities can be extracted and highlighted using modern models. There's a great positive feedback loop for creating value there. 
What can we expect from GFT in the future?
Our biggest challenge at GFT, and the AI market more generally, is finding the right people with the right skills. Globally, we have an 8,000-strong team of hugely talented people, but we're expanding every day and finding the talent to fill roles is becoming increasingly difficult. As a result, we're investing a lot in finding the best people and upskilling our own staff.
We're drawing on talent all around the world with new development centres in Vietnam and strong growth in Brazil, in the UK our Manchester Innovation Hub, which we opened in October, is designed to enable more flexible and hybrid working models. GFT has understood that some people want to be in the office, and some people don't – but we need (and love!) all of them. We've set ourselves a target of employing 150 people in the UK alone by the end of 2022, and we want this hub in Manchester, and our hubs in Cambridge and London to become the training academy for the rising stars of AI and digital transformation.