4 ways to take back command and control with AI
By David Hawkings, SVP EMEA antuit.ai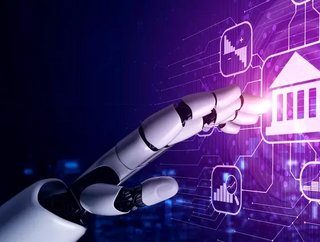 David Hawkings discusses how CPG companies can gain value from artificial intelligence
CPG companies that have seen their demand patterns destroyed over the last 18 months need no reminders that the consumer has changed how, what and where they buy. Our own 2021 research investigated all these changes and found dramatic shifts in all areas. Perhaps the most dramatic of which is 57% of consumers surveyed traded down from premium to own brand, while nearly 40% plan to stick with those choices post-pandemic.
So, not only is history an increasingly worthless indicator of what will happen next, but it looks as though there will only be a partial return to normal. And even for consumers that do go back to their once favourite brands, other behaviours have changed forever, namely what channels they use, how often and how they mix baskets.
Moreover, this is not just about the products themselves, but how they are sold. Nearly two-thirds of consumers in the survey said they are now more sensitive to pricing, promotions and offers than they were before.
Working with and talking to CPG companies, we know that both reading and reacting to these changes present a major challenge to both current systems and teams operating in different departments. The objective is to create better forecasts based on a single, unified demand signal that then enables data-driven, connected decisions to be made not just in planning, but across the whole lifecycle – buying, pricing and promotions.
This is what many CPGs are talking about now, driven by a range of pressures, be it waste, core category underperformance, new product development risk, channel switching, etc.
The solution depends on effective procurement. The list of reasons why CPG companies often struggle to get value from artificial intelligence (AI) is long; we counted 20 barriers, including data and data quality, unclear use cases, technical challenges, fear of failure, problems of integration with existing systems, and training. The mix of barriers varies from CPG to CPG, depending on both cultural and technical maturity, but even where the company is committed to adoption, significant challenges remain.
Choosing the best partner
Working through the dozen or so vendors in the market, it is important to understand the limitations of so-called black box solutions, which cannot tell the user what actually happened when it was applied to a task. This prevents the user from learning and developing their own capabilities over time. Black boxes also only solve a single task and can neither incorporate broad data sets or scale. Better to choose a partner that puts no restrictions on the CPGs' ambitions.
Domain experience by the vendor counts for a great deal. By combining the users' own algorithms with those of a third party that has experience in CPG enables the user to model solutions easily and accurately based on the biggest challenges facing the business. Modelling Studio capability also gets around the problem that many CPGs complain of – weak or unclear business cases.
Access to data
Some AI vendors want to start delivering using pre-defined data models, and while this will deliver value, it will tend to be far less accurate, limited in scope and not scalable. This then prevents the user from moving forward at pace and scale because they cannot see what is really possible. For CPGs suffering from a customer shift to their own label, this approach will simply not work because the unified demand signal they are seeking depends on a much broader data set, including market trends and social data that shows what is really happening at the shelf edge and at the checkout.
This requires working with a partner that can accommodate multiple data sets and tailor the AI to take advantage of all available data, as well as use AI to improve the quality of the data by identifying and filling in obvious gaps. 
Team building
CPGs with no internal data science (DS)teams are often better placed to progress than those that do because they can outsource everything to a third party, assuming they choose the right partner. Internal data science teams will often incur high costs by developing AI models in a small way, often in just one department or functional area, and then build new technology to try to scale.
A better approach is for DS teams to work with a provider who already has the technology platform and AI models already designed to work specifically with CPG, using data unique to the industry, and so avoid building from scratch. This approach actually gives DS teams more ownership rather than less, because they are using algorithms based on the broadest set of data and which are infinitely more accurate.
Getting started
Change management is an inevitable part of doing things in a different way, but that comes later. Antuit.ai can work with any ERP or planning and forecasting system already in place, regardless of its limitations, even to the extent of supercharging a WSSI in Excel. This enables CPGs to start their journey to deliver value quickly, within weeks, so they can learn to trust the new recommendations as they appear. 
Conclusion
Everything is connected. A unified demand signal breaks down the barriers between planning, pricing and promotions because it shares a single view of the truth of what is really happening in the real world. AI can give CPGs direct and immediate access to how their customers are acting, to create forecasts they can share with their retail partners, as well as back into the supply chain, to ensure that inventory is allocated fairly and accurately.