ZF propel vehicle intelligence with new AI supercomputer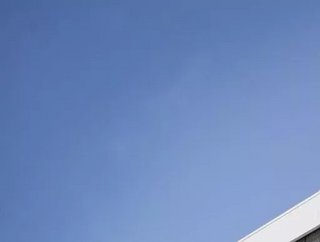 The new ZF ProAI has been upgraded to be more economical and more powerful than before...
German car part maker Zahnradfabrik Friedrichshafen (ZF) has unveiled the next generation of its ZF ProAI at Auto Shanghai 2021. 
The new ZF ProAI, which ZF is "the most flexible, scalable, and powerful automotive-grade supercomputer in the world," supports all applications from automated driving levels 2 to 5.
It is designed for the requirements of software-defined vehicles and their new electric/electronic architectures, this artificial intelligence (AI) capable high-performance computer can serve as domain, zone or central controller. 
"Several significant orders for our high-performance computing platform confirm our vanguard position to drive vehicle intelligence," said Dr. Holger Klein, ZF Board Member for the Asia-Pacific region.
"Offering high computing power, cutting-edge software solutions, intelligent sensors, and smart actuators from a single source, ZF creates new possibilities for data-based business models for next generation mobility."
The supercomputers AI capabilities are optimized for deep learning processes. It has up to 66 per cent more computing power than its predecessor and also consumes up to 70 per cent less power (3 teraOPS per Watt, on average). Its high-performance board features a 360° GPU for storing sensor data, light detection and ranging (LiDAR) system, cameras, and audio units. 
Its modular set-up means it can be fitted with System-on-Chip (SoC) variants from different manufacturers to achieve the preferred customer solution. It can operate ZF's own software or that of third-party suppliers. Standardized connectors and the option to link more ZF ProAI units together make it flexible for use and installation in any type of vehicle.
ZF ProAI will go into serial production latest in 2024.
Automated Valet Parking
ZF is also currently developing a driverless automated parking system which is based solely on vehicles' sensor sets.
At Auto Shanghai 2021, ZF demonstrated Visual Simultaneous Localization and Mapping (vSLAM) technology to the public that enables centimeter-accurate localisation and real-time map generation. The sensor set is mainly based on one front camera, one front radar, four surrounding cameras and twelve ultrasonics but scalable with more advanced sensors as well as connectivity.
"The entire system is developed in China and will have its debut at a Chinese car manufacturer at the end of 2022," said Ms. Renee Wang, President of ZF China and Senior Vice President Operations for the Asia-Pacific region. 
"We believe that this infrastructure-independent automated valet parking system from ZF will be a cost-effective solution for many global OEMs."