Simon Chen: how AI elevates real estate at Realogy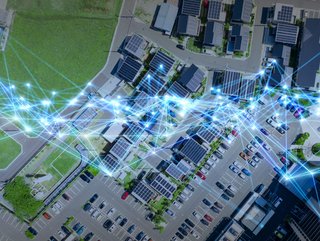 Simon Chen, EVP of Product and Innovation for Realogy explains how AI has the ability to transform real estate and how it is utilised at the company
Can you tell me about Realogy and your role there?
Realogy is the world's largest residential real estate services company, with over 325,000 independent sales agents globally across our six respected brands: Better Homes and Gardens® Real Estate, CENTURY 21®, Coldwell Banker®, Coldwell Banker Commercial®, Corcoran®, ERA®, and Sotheby's International Realty®.
I am currently EVP of Product and Innovation for Realogy, which is a relatively recently formed group and encompasses Product, Learning, Strategic Marketing, Corporate Ventures, Strategic Alliances and Consumer Programs. Our charter is to leverage Realogy's tremendous resources to drive innovation at a speed and scale that would not be possible otherwise. Prior to taking on this role, I was COO and then CEO of ERA. I've spent the past 20 years at the intersection of real estate and technology.
How does your company utilise AI within its operations?
We leverage artificial intelligence (AI) in a number of different ways across the enterprise. One example is a system that mines key metrics such as productivity, tenure at an office and years in the business to identify which agents might have the highest growth potential for both recruiting and retention purposes. We have found that the system's picks outperform skilled human managers' picks by a substantial margin. Even more interesting is that there is only a very small overlap between the system's and managers' picks!
Another way that we are leveraging AI is to identify potential leads before consumers even send in a request. This is done by tracking consumer online activities and inferring based on the model when they might have a higher likelihood of wanting to buy or sell a home based on those activities. If the consumer is already affiliated with an agent, the lead would go to that agent. For "unaffiliated" consumers, we also leverage AI to increase conversion rates and service levels for inbound leads. That system analyses the specific request, including both consumer and property data, and matches them to the agent that has been scored as most capable to successfully service the need.
A key differentiator for Realogy is our open architecture approach to technology systems. By carefully curating this ecosystem and pooling the wealth of first, second and third-party data, we are able to provide insights that are unique to Realogy and our affiliated partners, brokers and agents via AI. This open architecture also allows us to enable partner technology very quickly by integrating via open APIs. An example of this is lead nurturing through a chatbot provided by our partner Ojo, which uses natural language processing to make the experience as humanistic as possible for the consumer.
How do you ensure that you strike the right balance between human emotion and AI within your company?
Using natural language with chatbots can help make them a bit more personal, although obviously you always want to make sure that the user is fully aware that they are interacting with a bot so that they do not become frustrated in the event the conversation does not progress intelligently. We always position AI, or any tech tools for that matter, as enablers for humans, not replacements.
Part of that philosophy is knowing when to have a human take over from the bot. We have found that with complex, multifaceted requests such as around-home transactions, special attention needs to be paid to having the handoff to humans happen a bit earlier than might be typical to really capture both the objective and subjective criteria.
What impact has AI had on your company?
Successful real estate brokerage is all about service—it's what drives customer satisfaction. AI allows Realogy, and its affiliated agents and brokers, to provide higher levels of service to our customers by more highly leveraging the time that we spend on tasks. Again, the intention is not to eliminate humans, but rather to empower them. We have seen that this provides for a competitive differentiator unique to Realogy and our scale.
What can we expect from Realogy and the use of AI in the future?
Our open ecosystem is expanding rapidly, so look for AI to provide more, deeper insights from data spanning a broader range of systems. AI will also play a key role in helping to capture a lot of that data.
Personally, I'm excited by the near-term opportunities around AI applied to image recognition and being able to assign attributes to images such as age, architecture, decor or even how updated one home is versus others. It would allow users to finally search beyond objective criteria like beds, baths, and square footage to more emotional parameters like lifestyle, flow and design.
It could even, through the use of AR, allow consumers to envision the home the way that they would like! A home transaction is typically the largest financial, but also emotional, decision in most people's lives. Leveraging AI allows Realogy to even more effectively support its affiliated agents as they in turn service their clients over the entire home ownership lifecycle.