Proofpoint acquires AI-powered data security startup Dathena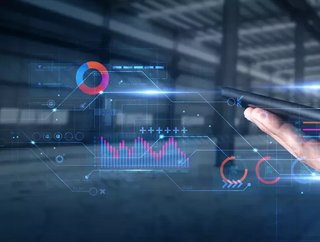 Acquiring Dathena will improve Proofpoint's data loss prevention capabilities, allowing clients to better understand information risk through the use of AI
Cybersecurity and compliance company, Proofpoint has completed its acquisition of Dathena, an innovator in artificial intelligence-powered data protection. 
With this acquisition, Proofpoint strengthens its cloud-based people-centric security solutions by adding AI-based data classification to its Information & Cloud Security platform, helping organisations to better understand information risk and help to eliminate data loss in today's hybrid world.
"Proofpoint has firmly established itself as a DLP leader, and joining them provides us with the perfect opportunity to fulfill our mission of protecting the data and privacy of organisations around the world," said Christopher Muffat, Founder & CEO, Dathena.
Using AI to provide customers with data protection 
Founded in 2016, Dathena offers artificial intelligence (AI) powered tools to help organisations automatically classify and manage data, touting a 99% accuracy rate in data classification and 80% reduction in information security operational costs.
In May 2020, it closed a $12m Series A funding round led by Jungle Ventures, with the participation of CapHorn and Seeds Capital, an investment arm of Enterprise Singapore, a government agency championing enterprise development. Existing investors Cerracap Ventures and MS&AD Ventures also participated in that round.
Dathena said at the time that the funds would be used to expand its R&D efforts and grow its North American business. It claimed to have more than 200,000 users in industries such as financial services, healthcare, and defence.
"Data doesn't lose itself. People lose data, and organisations are increasingly adopting data loss prevention strategies to manage that risk. Unfortunately, legacy products fall far short in actually preventing, detecting, and investigating data loss incidents in real time or immediately after they occur," said Gary Steele, CEO, Proofpoint. "Integrating Dathena's multi-patented, next-gen AI engine into our people-centric DLP solutions will provide our customers with unparalleled data protection and help them meet their challenging internal and regulatory compliance requirements." 
Increasing investment and growth as a company 
Proofpoint helps companies around the world stop targeted threats, safeguard their data, and make their users more resilient against cyberattacks. Leading organisations of all sizes, including more than half of the Fortune 1000, rely on Proofpoint for people-centric security and compliance solutions that mitigate their most critical risks across email, the cloud, social media, and the web. 
The acquisition of Dathena reinforces Proofpoint's commitment to innovation and growth as a private company and increases its presence and investment in Asia. The integration allows Proofpoint to fully migrate customers of legacy DLP suites with data at rest requirements and extends the existing integration with Microsoft Information Protection.