Microsoft agrees to buy AI company Nuance in $19bn deal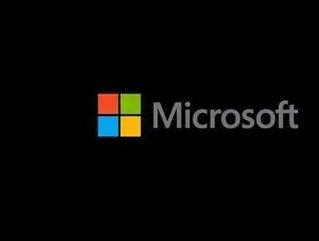 Microsoft acquires artificial intelligence company Nuance Communications in an all-cash transaction for US$19.7bn, including their net debt
Microsoft has made its second-largest ever acquisition with the US$19.7bn purchase of speech recognition and artificial intelligence specialist Nuance in a bid to strengthen its cloud and AI-based healthcare business.
The acquisition builds on an existing partnership formed in 2019 between the two companies and will double Microsoft's total addressable market (TAM) in the healthcare provider space, bringing the company's TAM in healthcare to nearly US$500bn.
Microsoft Cloud will be enhanced for healthcare with Nuance's solutions and will also use Nuance's expertise and relationships with Electronic Health Records (EHR) systems providers. Microsoft expects this deal to "empower healthcare providers through the power of ambient clinical intelligence and other Microsoft cloud services".
AI and healthcare
Nuance, known for helping to develop Apple's Siri speech recognition software, is a leading provider of conversational AI and cloud-based ambient clinical intelligence for healthcare providers. Their solutions are currently used in 77 per cent of US hospitals, and Nuance's Healthcare Cloud revenue experienced 37 per cent year-over-year growth in Nuance's fiscal year 2020 (ended September 2020).
"Nuance provides the AI layer at the healthcare point of delivery and is a pioneer in the real-world application of enterprise AI," said Satya Nadella, CEO of Microsoft. "AI is technology's most important priority, and healthcare is its most urgent application. Together, with our partner ecosystem, we will put advanced AI solutions into the hands of professionals everywhere to drive better decision-making and create more meaningful connections as we accelerate [the] growth of Microsoft Cloud for Healthcare and Nuance."
Over the past three years, Nuance has been focusing on its healthcare and enterprise AI segments, for which there has been accelerated demand. Mark Benjamin, CEO of Nuance, explained that "the path forward is clearly with Microsoft" as they "bring intelligent cloud-based services at scale" and "share our passions for the ways technology can make a difference."
The transaction has been unanimously approved by the Boards of Directors of both Nuance and Microsoft. The deal is intended to close by the end of this calendar year and is subject to approval by Nuance's shareholders, the satisfaction of certain regulatory approvals, and other customary closing conditions.
(Image: Microsoft)