Elon Musk teases Tesla AI Day for Summer 2021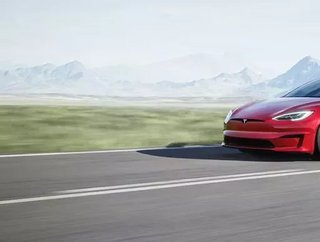 Tesla's CEO Elon Musk has taken to Twitter about the company's AI progress...
Tesla's CEO Elon Musk has praised his company's artificial intelligence and autopilot efforts on Twitter and has also given some details on the company's efforts in these areas.
Taking to Twitter on Wednesday evening, Musk said that Tesla was "making excellent progress solving real-world AI." He also stated that there could be an AI day in late July this year. 
On Twitter, Musk disclosed that Tesla would make the "beta button" available next month. This button would enable any Tesla vehicle user to download the company's full-self driving software and become a tester, plus Tesla's FSD subscription service will be released at the same time.
Tesla and AI
In the future, artificial intelligence will most likely revolutionise the way that businesses and society as a whole operates. In many ways, it already has. Tesla, renowned for its innovative automotive pioneering, produces not only cars but also technology that uses advanced AI to push those changes.
The company is known for its investment in artificial intelligence for self-driving technology, but the automaker has also been using its expertise in machine learning and other branches of AI to develop other features related to operating its vehicles.
For its autopilot system and FSD, Tesla uses computer vision, machine learning and AI. They have also created an automatic wiper feature, but not in the usual way which you would expect. Putting its computer vision system to the test, the innovative system uses a camera to detect rain and snowfall intensity and automatically adjusts the wipers based on that data.
The future of Tesla's AI looks promising with developments underway; the options seem limitless, although some would warn of caution.