BMW and Nvidia use AI to enhance assembly line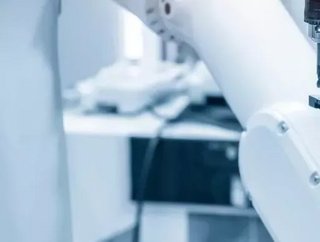 German automaker BMW uses new software from chip maker Nvidia to improve virtual planning for manufacturing systems
The BMW Group and Nvidia are creating a completely new approach to planning highly complex manufacturing systems using the Omniverse platform.
Developed by Nvidia, the Omniverse platform is a virtual factory planning tool that integrates a range of planning data and applications, and also allows real-time collaboration with unrestricted compatibility.
BMW are planning on making drivetrains for electric vehicles later in 2021 at a factory in Regensburg, Bavaria, but before this can happen the whole manufacturing process will run in realistic detail inside of a virtual version of the factory.
This simulation of the factory allows managers to plan the production process in more detail than ever before, explains Markus Grüeneisl, who leads production strategy at BMW. "We now have a perfect digital twin of our real-time production," he says.
Virtual factory planning
Manufacturers have previously used computer simulations to improve their assembly lines, but nothing quite like Omniverse. This allows the process to be simulated with photo realistic quality, also with physical properties such as different materials and gravity. It is possible to see how changes in one part of the production can have a knock on effect on another, and it is easier to build a more complex virtual environment because different 3D models can be imported into the system.
Milan Nedeljković, BMW AG Board Member for Production: "Together we're about to make a huge leap forward and open up completely new perspectives in the field of virtual, digital planning. In the future a virtual representation of our production network will allow us to realise an innovative, integrated approach to our planning processes. Omniverse greatly enhances the precision, speed and consequently the efficiency of our planning processes."
The software will also simulate avatars of human workers grabbing parts and tools, and assembling components, to find the best procedure and minimise basic problems.
There is a growing interest in using AI in industrial machines and robots. Worldwide revenues for the AI market, including software, hardware, and services, are forecast to grow 16.4 per cent year over year in 2021 to US$327.5bn, according to the latest release of the International Data Corporation (IDC). Valuates report found that AI in manufacturing market size is projected to reach US$4798m by 2026, from US$840m in 2019, at a CAGR of 28.1 per cent during 2021-2026.