TestFit's US$20mn in funding to improve customer outcomes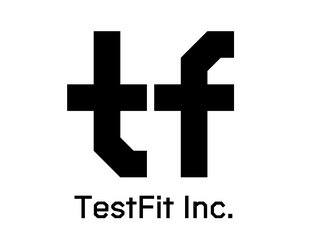 AI-powered real estate company, TestFit, has announced US$20mn in funding so the company can improve outcomes for its customers and other investments
In a funding round led by Parkway Venture Capital, TestFit has brought its total financing to US$22mn with the latest US$20mn Series A round.
"With TestFit, we see a disruptor driving a paradigm shift in the real estate industry," says Gregg Hill, co-founder and managing partner at Parkway VC, and TestFit's newest board member.
"Their approach enables teams to kill bad real estate deals quickly. The AI-powered building configurator provides a unique interaction experience, enabling instantaneous control of feasibility studies and pro forma plans. Companies using TestFit's software will have a serious competitive edge over companies that don't."
TestFit has developed an interactive AI-powered real estate feasibility software that helps real estate developers, architects, urban planners and more to solve site plans in seconds. With this new funding, TestFit will be able to expand the delivery of better outcomes for its customers.
This is made possible by its integration of property management, construction planning, and design technologies into a unified enterprise platform for commodity real estate development.
"Pioneers integrated drawings and the model years ago, but the industry has stagnated until recently," said Clifton Harness, Co-Founder and CEO of TestFit.
He added: "TestFit is the first and leading company to connect pro forma, construction cost, and asset design in our building configurator software, de-risking decisions and enabling critical time-savings when developing new commodity real estate. This new funding will enable us to quadruple down on our product and engineering teams—there is so much opportunity in the market, and we want to be there to create even more value for our customers."
TestFit's data-driven approach
TestFit's algorithms and co-creation tools help users rapidly solve site plans for commodity buildings including multifamily, mixed-use, industrial, SFH and garden apartments.
For developers, TestFit helps them change their unit mix, road layout, and parking configurations on the fly for instant deal iteration. Architects can iterate instantly on feasibility studies to win work faster and save on opportunity costs.
The company embraces a data-driven approach to smart urban planning and mixes user knowledge via co-creation with the power of proprietary algorithms into the first multifamily prototyping solution that produces results in seconds.
Last year, the company released its solution for industrial properties and warehouses. The building configurator is designed specifically for real estate developers and companies conducting feasibility studies for warehousing, storage, and distribution spaces.
The configurator enables companies to evaluate potential sites in a fraction of the time required in a traditional evaluation process.