ReaQta: the AI cybersecurity company to be acquired by IBM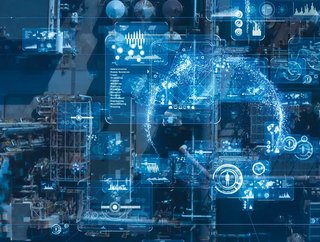 Following the announcement that IBM plans to acquire ReaQta, we take a look at how the company leverages AI to combat cyber security challenges
Recently, IBM Security announced its plans to expand its cybersecurity threat detection and response capabilities. To do this, the company stated it plans to acquire ReaQta.
Through this acquisition, ReaQta will expand IBM's capabilities in the extended detection and response (XDR) market. It also aligns with IBM's strategy to deliver security with an open approach that extends across disparate tools, data and hybrid cloud environments.
Built by a group of cybersecurity experts and artificial intelligence (AI)/ machine learning (ML) experts, ReaQta is a top-tiered AI Autonomous Detection and Response platform.
With its automated features, ReaQta allows organisations to eliminate the most advanced threats in real-time. Its proprietary dual-AI engines provide organisations across all industries with autonomous, real-time and fully customisable endpoint security, minus the complexity.
"Our mission at ReaQta has been to better equip the defenders, who are tirelessly striving to stay ahead of cyber threats, with advanced technology to quickly identify and block new attacks," said Alberto Pelliccione, CEO at ReaQta.
ReaQta's industry-first AI-powered alert management system
Just this year, ReaQta announced the release of a new version of its Autonomous Detection & Response Platform, ReaQta-Hive. This new version optimises the platform's intuitive design for analysts and Managed Security Service Providers.
It does this by leveraging breakthrough AI innovations in an all-new autonomous alert management system, Cyber Assistant. This assistant is the industry's first AI-powered alert management system.
The company's Cyber Assistant is an active component of ReaQta-Hive built to autonomously handle alerts and alleviate alert fatigue by reducing false positives by more than 80%.  
Unifying IBM's response to security threats
ReaQta was founded in 2014 by Alberto Pelliccione, Giuseppe Massaro, Giuseppe Bonfa and Serge Woon. Over three rounds of funding the company have raised a total of $2.8 million.
Its behavioural-based platform helps stop known and unknown threats in real-time and can be deployed in a hybrid model – on-premise or in the cloud as well as air-gapped environments. 
Through deep learning done natively on the endpoint, the platform constantly improves on defining threat behaviour tailored to each business per endpoint.
This allows the software to block any abnormal behaviour. ReaQta's platform also leverages a unique 'Nano OS' that monitors the operating systems from the outside, helping to prevent interference by adversaries.
IBM's planned acquisition of ReaQta further differentiates the company's portfolio of connected, open security tools. This will unify and speed response to security threats. 
As ReaQta primary business office is located in the Netherlands with headquarters in Singapore, the company will join the IBM Security business unit upon closing.