Couchbase adds generative AI to its Capella service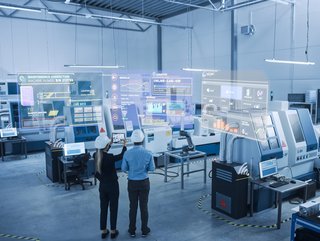 Couchbase is ultimately aiming to simplify how developers develop, deploy and run modern applications regardless of location by delivering a high performance and scalable cloud database platform
In efforts to advance developer productivity, Couchbase announces the addition of generative AI to Capella database-as-a-service to build AI systems faster
Couchbase, Inc. has announced that it is introducing generative AI into its database-as-a-service Couchbase Capella to enable developers to build modern apps faster and easier.
Couchbase has always aimed to simplify how developers deploy and consume modern applications worldwide. Capella is its cloud database platform that allows organisations to quickly build applications.
Capella iQ will use natural language processing (NLP) to enhance developer productivity and accelerate time to market for modern applications. The new capability enables developers to write SQL++ and application-level code faster by delivering recommended sample code. Couchbase also announced additional Capella updates that will aim to further increase efficiencies and ease operations.
Couchbase continue to fuel smart digital transformation with NLPs
Couchbase lays emphasis on the importance of developer productivity given the demand for AI applications. It states that managing the full lifecycle of an application ultimately puts pressure on developers and adds friction to workflows and slows down productivity.
However, its solution is to be powered by generative AI with Capella iQ using foundation models to add intelligence to the Capella developer workbench integrated development environment (IDE).
The company also consistently strives to mitigate issues by leveraging cutting-edge AI that is both innovative and responsible, particularly given the dangers of AI bias and unethical systems emerging more frequently.
Couchbase's Head of Developer Experience, Perry Krug, has spoken to AI Magazine about the importance of efficient, yet responsible, developments that steer AI away from bias and towards ethical practice. He says: "By ensuring data is available to as many data scientists as possible, a more diverse group of people can sample the data and identify inherent biases."
With Capella iQ, the goal is that developers can use NLPs to quickly and easily generate code, sample datasets and unit tests. It will also advise on index creation, search syntax and other programmatic access to Capella. Leveraging generative AI to build and test applications quicker in Capella will, according to Couchbase, deliver higher productivity and quality, resulting in faster time to market.
"Code that used to take hours for a developer to write will now be generated in a matter of seconds in sample sets from Capella iQ," says Scott Anderson, SVP of Product Management and Business Operations at Couchbase.
"This makes developers more efficient when building modern apps, ultimately accelerating innovation for customers. By incorporating generative AI into our fully managed DBaaS, we are making it easier for developers to get started with Capella and significantly boost their productivity."
The future of AI applications: Integrated digital services
Couchbase is ultimately aiming to simplify how developers develop, deploy and run modern applications regardless of location by delivering a high performance and scalable cloud database platform. This is where next-gen applications can be built, like fraud detection, product catalogue recommendations and predictive analytics.
"From day one, Couchbase has architected a cloud database platform that enables the most business-critical and demanding applications to not only perform but provide rich, personalised, differentiated experiences for end users. Combining operational and analytical capabilities, our multi-model platform also seamlessly integrates advanced services like indexing, eventing, full-text search and more in a single solution," says Matt Cain, Chair, President and CEO of Couchbase.
"Generative AI is the next great catalyst for modern applications and our customers are exploring ways to build AI-powered apps that can run anywhere with our platform."
For instance, Capella App Services enables edge AI through a predictive query API, which allows mobile applications to use trained machine learning models to run predictive queries locally on mobile devices against stored data. Couchbase customers can also use Python user-defined functions to run models against the database.
"We are innovating and building for the exciting generative AI market opportunity by driving developer productivity with Capella iQ, expanding our multi-model functions, optimising AI processing and enabling AI apps from cloud to edge while also building a vibrant AI partner ecosystem," continues Cain.
"Couchbase has been uniquely built for this moment and we are investing in additional AI capabilities that will further extend the value of Couchbase as a cloud database platform for modern applications."
The company also announced the Couchbase AI Accelerate Partner Program designed to make it easier for customers to build AI-powered applications with Capella and support integrations with the broader AI and data ecosystem.
******
For more insights into the world of Technology - check out the latest edition of AI Magazine and be sure to follow us on LinkedIn & Twitter.
Other magazines that may be of interest - Technology Magazine | Cyber Magazine
Please also check out our upcoming event - Sustainability LIVE in London on September 6-7 2023.
******
BizClik is a global provider of B2B digital media platforms that cover Executive Communities for CEOs, CFOs, CMOs, Sustainability Leaders, Procurement & Supply Chain Leaders, Technology & AI Leaders, Cyber Leaders, FinTech & InsurTech Leaders as well as covering industries such as Manufacturing, Mining, Energy, EV, Construction, Healthcare + Food & Drink.
BizClik – based in London, Dubai, and New York – offers services such as Content Creation, Advertising & Sponsorship Solutions, Webinars & Events.