IBM and Deloitte launch AI-enabled analytics solution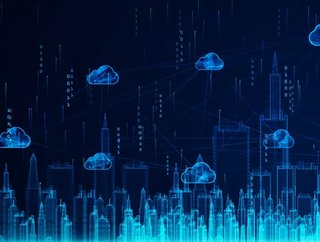 This new artificial intelligence offering, called DAPPER, by IBM and Deloitte will allow customers to unlock business insights in hybrid cloud environments
DAPPER, an artificial intelligence (AI) enabled analytics solution combines Deloitte's Analytics Platform with IBM Cloud Pak for Data on Red Hat OpenShift. The solution reinforces the pairs' 21-year global alliance that aims to help organisations accelerate the adoption of hybrid cloud and AI across the enterprise.
With its end-to-end capabilities, DAPPER allows organisations to gain confidence in the insights that their data provides. It does this via a secured, simple to consume managed service offering that aims to resolve the challenges of adopting AI.
"Today's announcement is another proof point of the companies' longtime collaboration to help clients modernise with advanced technology," said Evaristus Mainsah, GM, Hybrid Cloud and Edge Ecosystem, IBM. 
"Together, Deloitte and IBM have created a flexible hybrid cloud engine that can extract real value for clients by using AI to make the most of their data. DAPPER will drive transformation, spur innovation, and reshape businesses to pave a pathway to digital dominance."
Marking leading example of Deloitte and IBM's combined technology
Relevant and actionable data has the power to catalyse business success in today's competitive, insights-driven business environment. With reports that clients, across many industries, struggle to accelerate the value and AI and analytics, this solution will help overcome these challenges.
Richard Houston, Senior Partner and CEO Deloitte North & South Europe said: "DAPPER is built on 10 years of Deloitte's business and technology innovation. It represents another market-leading example of how Deloitte and IBM have combined technology, experience and industry knowledge to help clients turn data into insights—quickly, reliably, and repeatedly."
The solution is built upon IBM's modern hybrid cloud architecture and AI technology and is a managed service run by Deloitte in the IBM Cloud. It brings organisations the ability to scale up operations, promote an organisation's trust in its data, and enable smart reporting.
With DAPPER, Deloitte and IBM can help data scientists and business users alike build, organise, and manage insight-providing assets. This will help promote reporting that can be trusted within an organisation and AI solutions so that enterprises can focus on business outcomes.
DAPPER: providing a choice of services to support a multitude of industries
As a fully managed analytics service, DAPPER provides a choice of service offerings and subscription model, and contains three core elements, built so that businesses can obtain maximum value out of their data:
A cloud-enabled analytics platform: Security and analytics platform backed by IBM with streamlined administration, operations and maintenance provided by Deloitte, engineered to give business users a seamless, automated data analytics solution.

Analytics development factory: Access to specialised analytics building blocks and methods engineered to streamline analytics development with operations, giving a DevOps experience to help accelerate the delivery of analytics assets.

Catalogue of subscription service offerings: Combines simplicity with data integrations to offer a selection of analytics services including dashboards, enterprise reporting, data management tools, and orchestration and consumption of AI.
DAPPER can be used to support government organisations for example. Its technology could enable these organisations to address fraud, such as tax fraud or those related to employment benefits, pension, or money laundering.
This significant offering comes as no surprise as it builds on the already existing relationship between the two companies. Deloitte is an IBM Platinum Business Partner and as a result, is part of IBM's partner ecosystem.