How Salesforce use AI and data to improve CRM solutions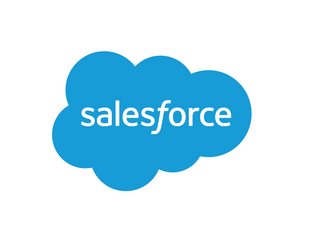 We take a look at Salesforce, the cloud-based software company utilising AI and data to transform customer relationship management (CRM) solutions
Founded in 199 and headquartered in San Francisco, California, Salesforce provides software and applications focused on sales, customer service, marketing automation, analytics and application development.
To support its customers, Salesforce has developed its Salesforce Einstein platform, one of the first CRM platforms to integrate an artificial intelligence (AI) system. The integrated set of AI technologies makes the Customer Success Platform smarter and enables customers to innovate and automate fast.
"Einstein has transformed how we do business. Our sales reps have insights at their fingertips and we have seen a 20% increase in win rate," commented Sara Natali, Senior Data Scientist at Univest.
With intelligent case classification, users can get more done in a short amount of time as it provides the next best actions and recommendations.
Using smart bots, the Einstein platform can answer common customer questions so agents can address more complex cases. The AI can also help agents tackle tough cases with recommendations, replies, and knowledge.
The platform is data ready, so there is no need for data preparation before use. It is designed to automatically fit into any organisation and there is no need for DevOps.
Data analytics, AI and Salesforce
For analytics, Salesforce aims to put data at the heart of every conversation and decision with Tableau and Slack.
With its data and analytics capabilities, Salesforce enables customers to make smarter decisions as they receive notifications for important business metrics. Customers can also seamlessly find, share and collaborate on analytics through Tableau and Slack.
Tableau enhances Customer 360 with analytics apps, dashboard templates, and seamless product connections. Teams across the entire company can easily learn more from their data right in the flow of work.
Recently, the company upgraded marketing, field services and sales tools with AI. Salesforce announced new analytics-powered features across its Service and Marketing Cloud suites designed to 'humanise' engagement between companies and their customers.
Commenting on this Salesforce said: "With these latest innovations, Salesforce is exploring how combining marketing and customer service solutions can help global brands pivot to direct-to-consumer and strengthen customer relationships as they navigate social and economic uncertainty, heightened customer expectations and an evolving hybrid working world."