Fusemachines and Yugabyte on the AI, IoT and smart cities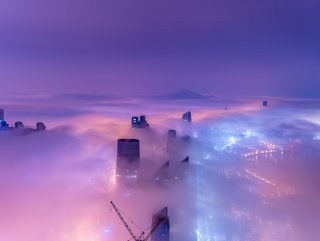 Fusemachines and Yugabyte explore the role AI, IoT and cloud technology when it comes to data and storage for smart cities
At the same time as businesses are digitally transforming, cities across the world are becoming more technology-focused in order to serve communities more effectively. The internet of things (IoT) applications are enabling smart city initiatives to provide areas with the ability to remotely monitor, manage and control devices.
By generating massive streams of real-time data, these devices also create new insights and actionable information for governments to unpick and use to create better spaces to live. IoT and connected devices are becoming pervasive to the point that knowingly or unknowingly, we all rely on IoT for several parts of our day-to-day lives.
Playing a vital role in smart city applications, IoT delivers up-to-date data about what is happening in a certain place. This abundance of data is one of the biggest benefits a smart city brings.
As with artificial intelligence (AI) technology, IoT can deliver better-informed communication across devices. This means appliances will be able to customise their interactions with a user automatically based on their communication with other machines within a network.
Dai Clegg, Technology Evangelist, EMEA, at Yugabyte, comments on the significance of AI with IoT devices in smart cities: "IoT can work with AI by streaming data from many, many devices into a database from which the AI is deriving its insights. Where we're using multiple datasets, there will be merging, moving and replicating that data to get it in the right place and format to make decisions on it. The data and processing network will be key."
Generating city data with IoT and AI
AI is inherently a big part of how integrated IoT currently functions and will continue to advance in the future, as data is the biggest output of IoT connectivity.
The technology is also integral to the improved time and cost efficiencies with which IoT has become synonymous. This is mostly due to the automation of tasks that AI enables without the need for human interference.
Adding to this, with 5G capabilities - and 6G possibly just around the corner - the new ultra-speed networks many cities operate add to improved connectivity across IoT devices: "This will also help identify interdependencies that exist between the operation within these devices and network operations in near real-time. While the technology and infrastructure needed to integrate the various aspects of IoT into smart city infrastructure are still nascent, we already have myriad capabilities in place," says Fusemachines Founder and CEO, Sameer Maskey.
"For example, the ability to remotely monitor, manage and control devices, and to create new insights and actionable information from large streams of real-time data is currently possible," he adds.
Coping with large datasets with the help of cloud technologies
In smart city environments with IoT, everything from vehicles to hand-held devices are constantly interacting with each other, generating not only a large volume of data but also different variants of datasets.
To ensure this data doesn't go stale, the management of these datasets is a foreseeable challenge as technologists band together to build scalable smart city ventures.
Traditional and conventional data warehousing techniques can be time-consuming and limiting as a result. Many technologists now look to the best of cloud and edge computing as a critical solution in managing data.
"Like AI, and 5G/seamless connectivity, cloud too is integral to the large-scale implementation of IoT into a city. Cloud computing essentially enables the storage and exchange of the very data generated by the multitude of smart devices that will make up a smart city," says Maskey.
"For example, with the help of cloud computing, various services from healthcare, energy and transportation to governance, retail and education can be available for the smart city ecosystem via the cloud and will be only a device away. With everything moving to the digital space, the place where an abundance of data and information is currently being stored is, in fact, the cloud. As a result, cloud technologies that promise secure, uninterrupted and cost-efficient offerings will be in high demand. Hyperscalers like AWS, Google Cloud and Azure are already exploring this space."
Adapting to change with IoT, AI and the cloud
Two of the most common barriers cities face when implementing smart city solutions are the in-house capacity to design, implement and manage cutting-edge technology and the investment needed to do this.
Cloud-based solutions allow cities to use managed services to scale their limited resources and reduce the total cost of ownership (TCO) for smart city solutions.
Clegg also notes that cloud technology gives smart cities the flexibility and ability to adapt more swiftly to change: "We need to be flexible about the data network. We'll potentially need edge computing to move processing close to the data so we can respond with low latency. We may need to replicate and migrate data around the city to provide services to mobile devices - think smart vehicles. It's all very well being smart, but if we can't make the insights available where they're needed, when they're needed, it could just become stale data sitting on the shelf that adds no value."
He goes on to explain that, although storing data is a first important step, it is also equally as important to cleanse the data to curb inaccuracies and erroneous outputs, which are often generated in unstructured formats.
"Superior connectivity and the ability to handle data variety, alongside an AI-powered data management system, can add efficiencies to the process of connecting to all devices and abide by specified protocols to gain access to the needed data in time. The use of AI in data management also enables real-time analysis of a large pool of data and can even help spot anomalies. Similarly, AI can help with spotting data drift, which can often be attributed to system updates," he concludes.