Top 10 AI-powered smart city technologies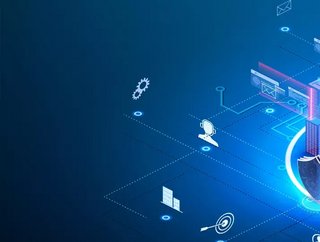 Smart City technology can be greatly supported by AI technologies, we take a look at the top companies utilising AI in their Smart City applications
To build economic growth and improve the quality of life in many cities across the world, governments are transforming their urban areas with the help of technology. Known as a 'smart city, these areas rely on information and communication technologies. 
In order to function, the technologies used in these cities need to process big data. Heavily interlinked with artificial intelligence (AI), big data can be utilised by AI processes to generate data predictions and cost-effective solutions to fuel smart city technologies. By efficiently sifting through large quantities of big data, AI can generate data predictions and cost-effective solutions to fuel smart city technologies.
Here, we look at innovative companies utilising AI-powered technology within their smart city solutions.
10. IntelliVision
IntelliVision is a market leader in AI and deep learning-based video analytics and video cloud software. Its solutions provide actionable insights and intelligence for security monitoring in smart cities. The company is a subsidiary of Nortek Security & Control and its AI and deep learning video analytics products add intelligence to video cameras. IntelliVision's technology does this by analysing the video content, extracting metadata, sending out real-time alerts and providing intelligence to security personnel and other security systems.
9. StreetLight Data
To show governments and smart city partners how streets operate, StreetLight Data combines machine learning with deep transportation. Founded in 2011, StreetLight provides on-demand data to help shape transportation in smart cities. The StreetLight InSight cloud platform gives customers 24/7 access to their most critical transportation analytics, for any road and any mode, without deploying surveys or sensors. Working with big data, StreetLight processes 40 billion anonymised location records from smartphones and navigation devices in connected cars and trucks.
8. Sensus
Sensus, a Xylem brand, provides remotely-managed products and solutions that deliver the right data at the right time for investor-owned utilities, cooperatives and municipalities. As part of Xylem's digital portfolio, Sensus' smart devices and advanced applications connect with a variety of communication technologies to help customers make timely decisions that optimise electric, gas and water systems. The company was acquired by Xylem for around $1.7 billion and offers a wide range of services, many of which analyse data and provide automatic readings.
7. Mr. Fill
Mr. Fill, manufacturers of smart systems for both above ground and underground, aim to be the solution for every smart city in fighting against litter worldwide. As a provider of smart bin solutions, which process five times more waste than an ordinary bin, Mr. Fill's sensors and Smart City Manager platform can advise cities on where more or less waste bins are necessary, or when the bins need to be emptied.
6. Waycare
Since its founding in 2016, Waycare has been looking at ways to utilise AI to prevent road traffic fatalities. By drawing from vast amounts of data points to provide actionable insights, Waycare can provide crash prediction, irregular traffic detection and quick incident identification. The platform integrates data from existing transportation networks and sources like city infrastructure, in-vehicle data, navigation apps, and weather forecasts. Considering the World Health Organisation said roughly 1.35 million people are killed globally in car accidents per year, this platform provides a vital AI-powered solution to this significant issue.
5. Arrive
Committed to improving parking within smart cities, Arrive provides an intelligent parking solution that gives smart city partners access to cutting edge technology. The company was founded in 2006 and is an Amazon Alexa Fund portfolio company. Arrive is on the cutting edge of voice technologies and is building innovative solutions for the in-car experience for its partners and consumer brand ParkWhiz. As a result, customers can use Amazon's AI virtual assistant, Alexa, to help them find parking.
4. Optibus
With its cloud-native AI platform, Optibus brings innovation to public transport in smart cities. By leveraging a robust combination of artificial intelligence, advanced optimisation algorithms and distributed cloud computing, Optibus looks to improve the planning and running of public transport. Founded in 2014, the software as a service company powers complex transit operations in over 500 cities around the world and has been recognised by the World Economic Forum as one of its Technology Pioneers.
3. Vivacity Labs
Vivacity Labs offer an AI-powered urban infrastructure technology to provide accurate and up-to-the-minute data on urban movement and usage. Founded in 2015, the company's AI sensors gather detailed and anonymous data 24/7 on transport modes, traffic flow and travel patterns. By using advanced machine learning techniques, along with state-of-the-art edge processes, Vivacity labs enable anonymous, accurate detection and classification of transport modes and urban movement, all from the same sensor.
2. Telensa
Provider of smart street lighting, Telensa helps cities, utilities and local government organisations around the world reduce their energy consumption and carbon emissions. Founded in 2005, Telensa smart street light solutions is the most deployed system of its kind globally. With this street light solution, cities can collect, protect and apply data to enhance city life. Telensa's new generation of light pole sensor devices features smartphone AI technology. Its multi-sensor pods harness new developments in camera and radar imaging from the automotive industry, combined with AI technology from the latest smartphones. The company also drives the Urban Data Project, a consortium solution that will build upon the changing economics of data collection, to give cities the tools to own and use their data responsibly, with full citizen oversight.
1. Hayden AI
Founded in 2019 by Bo Chen, Chris Carson, Michael Byrne and Vaibhav Ghadiok, Hayden AI is the developer of the world's first autonomous traffic management platform. The company was founded on the belief that by combining mobile sensors with artificial intelligence (AI), Hayden AI can help governments bridge the innovation gap while making traffic flow more efficient and less dangerous. Through its platform, Hayden AI automates complex processes and improves public services with its patented suite of perception systems for city fleets. The technology can help a number of different public service vehicles including transit buses, school buses, street sweepers, airport security and police vehicles. Since its founding three years ago, Hayden AI has been recognised for its pioneering work with AI and was recognised as GovTech 100 Company for 2021.