How Dubber fights financial fraud with AI and data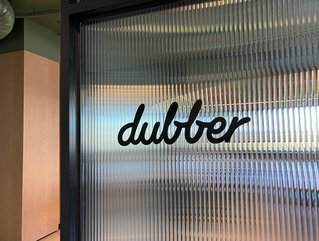 Matt Bryars, EVP, EMEA Partners and Alliances at Dubber discusses how AI can help businesses combat financial fraud with help from the company's solutions
Fraud can be highly damaging to businesses in all verticals. Not only could it financially impact a business, but fraud can also lead to a loss of reputation and brand damage, a drop in company morale and increased audit costs.
Voice intelligence company, Dubber, look to provide customers with Compliance Intelligence to help protect companies from various fraudulent activities.
"Compliance Intelligence is provided through a combination of AI technologies, with NLP to identify behavioural insights in speech and with Machine Learning that learns more about your business the more data it consumes," explains Matt Bryars, EVP, EMEA Partners and Alliances at Dubber.
Dubber provides customers with a scalable Unified Conversational Recording service and Voice Intelligence Cloud to provide them with voice data from any call or conversation. Dubber transforms this data into AI-enriched insights for compliance, revenue, customer and people intelligence.
With its AI technology, Dubber combines insights from metadata, conversations and content to surface risks as they are happening.
It then provides instant notifications and alerts on potential breaches and risks as well as past conversations with known conflicts of interest, client disclosures, and poor communication with regulators. Risky market conduct can also be reviewed.
"As a result, Financial institutions are able to more effectively Amap risk, identify breaches and proactively respond to changes in legislation and compliance issues as they arise in real-time," says Bryars.
"The FCA is being presented with data in a timely and comprehensive manner, therefore, mitigating additional risk from non-provision of evidence. High-risk activities and enquiry types associated with known and emerging fraud techniques to capture customer information and complete transactions can be identified," he adds.
Dubbers: utilising voice AI to protect against fraud
Reducing the risk of fraud, both internally and externally is one of the most important concerns facing financial service organisations. These types of organisations are the perfect target as a lot of the data they store is sensitive.
It is particularly important these institutions find new ways to tackle fraudulent activity as the nature of financial fraud has evolved over the decades.
Previously centred around criminal acts like check and wire fraud, the introduction of new technology, the growth of the cybersphere and the growing cybercriminal realm, financial fraud has taken on more virtualised forms.
This is particularly significant as banks leverage technologies like online banking and mobile payments, hackers are seeking to exploit these new, digital methods.
"With voice AI, recorded calls are automatically transcribed, allowing searches for specific keywords that may indicate fraudulent or malicious activity. Calls can be reviewed and then securely stored to protect against any liability," notes Bryars.
"Teams can collaborate with quick and easy access to the same calls and permission settings can be created to allow colleagues to work together across departments in order to make informed decisions. Recorded calls can be categorised using tags to make them easy to find with an elastic search that can be instantly reviewed at any time," he continues.
Dubber's cloud call recording offers a secure method for sharing calls as rather than downloading a file and sharing with colleagues or customers, users can email a link to the recording that expires for added security.
"The playback of recordings is tracked and the file cannot be shared with third parties," adds Bryars.
He concludes: "Compliance intelligence ensures comprehensive compliance across all regional and global regulations, so financial institutions can identify risks and breaches as they happen instead of retrospectively."