Dubber to launch on Optus Mobile for enterprises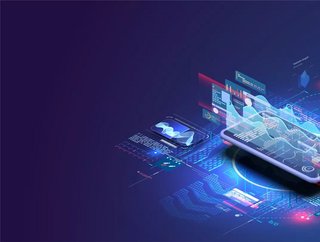 Dubber has announced that its Unified Call Recording and Voice AI platform is launching on the Optus mobile network
Dubber, a cloud-based call recording software that operates as a software-as-service and voice data offering, has announced that its Unified Call Recording and Voice AI platform is launching on the Optus mobile network. 
Delivered as 'Optus Mobile Voice Recording and AI-powered by Dubber', the product represents an Australian first with Dubber Unified Call recording and AI available as a native feature of the Optus mobile network. As a result, enterprise customers on Optus now have access to a cost-effective and complete recording and conversational insights solution across virtually any form of communication.
Optus enterprise customers will be able to access all call recordings, transcripts, instant sentiment data and search in real-time from their phone or browser with a click. In addition, businesses with surveillance, internal policy and broader compliance requirements will now be able to capture mobile conversations, securely recording, storing and reporting on conversations for proactive compliance management.
Zorawar Singh, Head of Core Product, Optus Enterprise said: "Through our strategic partnership with Dubber we can now boost our customers' productivity, visibility, and effectiveness. Optus' Australian first native integration of Dubber into our mobile network allows participating enterprise customers the ability to unlock the power of conversational AI to push the frontier of how they care for customers, train and coach employees, resolve disputes and meet crucial compliance mandates."
Allowing customers to make full use of AI technology
Optus Mobile Voice Recording and AI-powered by Dubber benefits and use cases, according to Dubber, include:   
Search-ability – instantly find call records and transcripts from today, yesterday, last week or last year.

Proactive Compliance –Respond to regulatory requests and investigations in real-time and provide alerts on possible compliance breaches.

Revenue, Customer & Business Intelligence – provide real-time reporting on customer and agent sentiment and engagement. Instantly review conversations to improve customer service and employee coaching.

Dispute Resolution - avoid costly customer disputes by having a complete and accurate record of customer conversations.

Easily Integrate with Productivity Tools - minimize inaccurate and time-wasting manual note-taking. Instead, capture conversations and automatically attach them to customer records in Salesforce and other productivity tools.
Steve McGovern, CEO, Dubber commented: "Optus Mobile Voice Recording and AI-powered by Dubber opens up a significant addressable market, provides a key solution where, historically, there has been a tangible compliance gap and represents a significant leap forward in achieving Dubber's vision of 'AI for every phone'. Whatever industry you are working in - financial services, healthcare, retail, government, legal, entertainment, travel, or transport - the power of native mobile recording, sentiment analysis, storage, transcription and real-time "search-ability" will be available to you on your Optus mobile service."