Dubber expands AI expertise with acquisition of Notiv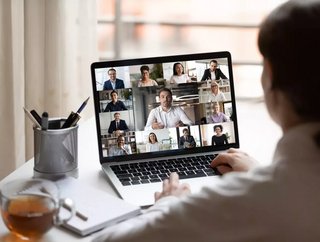 Dubber has acquired technology company Notiv for AU$6.6m in a deal that will add real-time transcription capabilities to the company's suite of services
Dubber, a cloud call recording service provider, has acquired Brisbane-based technology group Notiv in a deal worth AU$6.6 million.
Previously owned by US-based holding company Pinch labs, Notiv develops cloud-native artificial intelligence (AI) based products designed to help turn meetings into transcribed notes, summaries, signals, actions and more.  
Dubber, which specialises in voice intelligence software, expects the acquisition will add revenue generating services for the parent's existing and expanding customer base.
"One of our fundamental beliefs is that artificial intelligence has a part to play as a standard feature of every call and conversation," said Steve McGovern, CEO, Dubber.
"With Notiv, Dubber will now have the ability to automatically take notes and create action items on every call. We are confident that our telecommunications carrier and service provider partners will see enormous potential for revenue-generating value-added services for their customers at scale," added McGovern.
 
Expanding Dubber's AI capabilities

The deal comes two months after Dubber raised $110 million - with the company saying at the time funds would go toward merger and acquisition opportunities, along with product development, brand awareness, and go-to-market initiatives.
"The chance to join the Dubber growth journey at this time and expand Dubber's AI and NLP capabilities is exciting for all of us. We are confident that the combination of Dubber and Notiv will deliver incredible value to customers, businesses and our fellow shareholders alike," commented Chris Raethke, Co-Founder & CEO, Notiv.
The deal, worth $6.6 million in total, consists of $5.15 million in cash, with the remainder to be paid in 386,277 Dubber fully paid ordinary shares at a deemed issued price of $3.75.   
"We are continuing to unlock the potential of AI on every end-point and enabling our service and solution providers to make the critical shift from selling connectivity to extracting the value in every conversation on their networks. They'll now be able to do that with Dubber Notiv on the same hyper-secure, scalable and compliant infrastructure that Dubber has already made available to over 150 service providers globally - including all the world's leading UC solutions." James Slaney, COO, Dubber.
Notiv will be available to Dubber Foundation Partners, select service and solution providers and sold alongside other Dubber solutions for businesses and government.