GfK: AI-powered intelligence to empower decision makers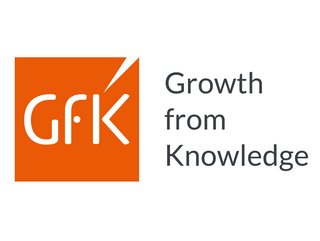 We take a look at GfK, the market research institute that provides AI-powered intelligence and consulting services for the consumer products industry
Founded in 1934 as a non-profit organisation, GfK has been a global leader in data and analytics, providing consumer and market insights for over 85 years. Placing its clients' and partners' trust at the core of its values, GfK leads with innovation and look to push industry boundaries with new methodologies and measurement technologies.
With a sharp focus on advanced AI, GfK provides its clients with world-class analytics that deliver descriptive data and actionable recommendations that ultimately help to boost sales, as well as organisational and marketing effectiveness.
Under the business intelligence umbrella, GfK offers over 15 solutions to help boost business performance and drive growth and revenue. For the consumer journey, for example, GfK provide its customers with a Customer Journey Platform using advanced analytics to help clients understand and maximize all the trigger points in the purchase journey.
For market intelligence and forecasting, GfK delivers detailed forecasts of demand for technology devices, as well as insight into global technology market trends. Built using the world's largest sample of Point of Sales data for durable goods and its global expetise, GfK's forecasts offer uniquely granular and timely forecasts of future demand. They are then able to predict what products consumers will purchase, in what volume, at what price, and where.
These analytics enable customers to identify how they perform compared to the competition, evaluate approaches to improve messaging and target audience reach, and access market, consumer and competitive intelligence to inform strategic planning and tactical action plans.
GfK's AI-enabled platform for decision making
As a leader in data and analytics, it comes as no surprise that GfK has developed an AI-enabled platform that transforms data-centric decision making. Named gfknewron, the platform enables teams to gain actionable and connected insights, collaborate effectively, and act at speed to ignite sustainable growth.
Allowing customers to move at the pace of today's business the gfknewron platform combines market, consumer and brand intelligence supercharged with AI-powered recommendations to show customers the best next steps for their business.
The one platform provides three powerful solutions: gfknewron Market, gfknewron Consumer, and gfknewron Predict.
gkfnewron Market enables customers to stay ahead of markets and competitors, identify growth opportunities, and address issues quickly with the point of sales data in all depths and breadths. The Consumer solution means users can easily keep up with the changing needs of the customer.
With gfknewron Predict, users can make predictions about the future of the market, providing recommendations to perform better than the competition. These predictions can lead to a drive in profits, an optimised process and means users can cater to the right people and markets.
This year, GfK is hosting a talk named: Decode the Future 2022. In this talk, the company will share what the future of work holds, how people can keep up, and ways to thrive in an ever-changing, extremely volatile world.