AI company ActiveFence secures $100m funding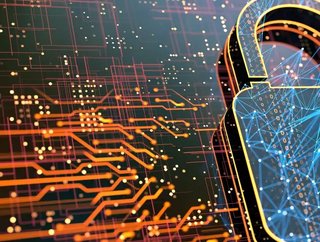 ActiveFence, developers of an intelligence-led, AI-powered solution to combat online safety have announced they have raised $100 million in funding
Start-up, ActiveFence provides Trust and Safety, as well as online security professionals world-class intelligence, data and technologies to cultivate a better and safer online world.
ActiveFence identifies and tracks malicious activities online, at scale. By scanning hidden sources of chatter and across the web, ActiveFence safeguard against bad actors, the content they share and the networks they operate.
Its solution protects billions of people worldwide from violent extremism, disinformation, child sexual abuse, fraud and other harms on the internet.
"We take a fundamentally different approach to trust, safety and content moderation. We are proactively searching the darkest corners of the web and looking for bad actors in order to understand the sources of malicious content," said Noam Schwartz, co-founder and CEO of ActiveFence
"Our customers then know what's coming. They don't need to wait for the damage, or for internal research teams to identify the next scam or disinformation campaign. We work with some of the most important companies in the world, but even tiny, super niche platforms have risks," he continued.
The company has now announced significant funding on the back of a surge of large organisations using its services.
Funding for AI-powered online safety solutions
Co-headquartered in New York and Tel Aviv, ActiveFence have raised $100 million in funding. With this, the company will be able to continue the development of its tool and expand its customer base.
Although it yet to disclose any names, companies within ActiveFence's customer base are:
Technology platforms - social media, file sharing, video and audio streaming, and more.

Government agencies and non-governmental organisations - national security, law enforcement, think tanks, and more.

Brands - Fortune 50 brands across industries.
With its platform, ActiveFence claims it has protected billions of users, has 3.4m malicious data sources and provides 24/7 real-time data and alerts.
ActiveFence's 'unprecedented success' leads to increased valuation
The $100 million in funding that has been announced covers two rounds: Series B led by CRV and Highland Europe and Series A.
Although never formally announced, Series A was led by Grove Ventures and Norwest Venture Partners.
"We are very honoured to be ActiveFence partners from the very earliest days of the company, and to be part of this important journey to make the internet a safer place and see their unprecedented success with the world's leading internet platforms," said Lotan Levkowitz, general partner at Grove Ventures.
It is now believed the valuation of the company is over $500 million.
Combating malicious content with AI
In a time with increased social media presence, there has been a surge in awareness around online safety and how bad actors use social media to spread malicious content. 
ActiveFence's solution is a set of algorithms that tap into innovations in AI and map relationships between conversations. 
The algorithms look into both obvious and harder-to-reach parts of the internet to pick up on chatter that is typically where a lot of the malicious content and campaigns are born, before they become higher-profile issues.  
Built on the concept of big data analytics, the platform proactively detects malicious activities online while empowering online security professionals to keep people safe from harm.