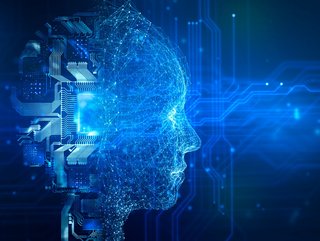 With AI continuing to take the world by storm and poised to grow to an estimated US$126bn by 2025, we look at 10 of the most promising AI startups
Artificial intelligence (AI) is continuing to take the world by storm. As organisations navigate their digital transformations, the number of businesses using AI services grew by 270% from 2015 to 2019 and, according to figures from Statista, the market is set to grow to an estimated US$126bn by 2025.
From companies using natural language tools to track voice and text conversations, to automating repetitive support tasks and life-saving intelligent healthcare coordination, AI Magazine looks at the Top 10 startups in the world of AI.
AI Squared provides low-code, drag-and-drop models for users to gain AI-generated insights from their web applications, skipping time-consuming development cycles.
The Washington D.C.-based startup integrates machine learning models such as PyTorch, Keras and TensorFlow with commercial apps from Salesforce, SAP, Microsoft, Oracle and other vendors.
In June, AI Squared announced that it raised US$6mn in a seed round of financing, which the company said would go toward product development and hiring.
Capacity brings conversational AI to a support automation platform for the entire technology stack. The platform's goal is to answer user questions and automate repetitive support tasks, such as asking about the company insurance plan or getting travel reimbursements.
The St. Louis-based startup has a partner programme for distributors, outsourcers, service providers and other business types, and in January closed an additional US$27mn for its Series C round of financing, bringing the round's total to more than US$38mn.
San Francisco-based Viz.ai is a platform for intelligent healthcare coordination. By alerting healthcare teams as soon as information about the patient is ready, the company says teams are able to work more efficiently and deliver better patient outcomes.
At the beginning of September, the company announced its RV/LV algorithm for measuring ventricles in identifying pulmonary embolisms – part of its Viz PE platform, launched in November 2021 – had been approved by the FDA.
SoundHound uses innovative AI technologies to allow developers and business owners to maintain control over their brand image from anywhere using voice-enabled AI. The startup offers several products, including Houndify, an AI platform boasting the world's fastest speech recognition as well as a voice search and assistant app, Hound.
In September, the company announced the availability of a whole suite of edge and cloud connectivity solutions, allowing brands to voice-enable almost any product, device, or service.
In June, New York-based startup Lightning AI announced a rebrand from Grid.ai and a US$40mn Series B round of funding.
The company provides a platform for building models and finding, cloning and publishing machine learning workflow templates to reduce app building time.
Earlier this year, it also announced the general availability of an app, built-in collaboration with NVIDIA, enabling users to quickly and easily generate synthetic data for training machine learning models.
Moveworks is an AI platform that helps employers to create a better workplace. By using natural language understanding (NLU), conversational AI and probabilistic machine learning, the platform is able to support employees' issues end-to-end. Examples of AI in action include troubleshooting common questions, such as getting access to software and routing document approvals to the correct person.
Earlier this year, the company won the award for 'Best Overall Bot Solution' at the fifth annual AI Breakthrough Awards.
H2O is an open-source AI platform that allows developers to import algorithms for different use cases. Within their comprehensive suite, users can build predictive models or access rich analytics for reports or continuous improvement within the organisation.
Named Best Overall AI Company as part of the 2022 AI Breakthrough Awards programme, H2O's customers range from insurance to retail to manufacturing, while use cases include fraud prediction, reducing customer churn, and thousands of others.
Launched in 2017, DeepL Translator is a German AI company that strives to overcome language barriers through AI.
Its neural networks (NN) are able to capture nuances and reproduce them in translation. Since its launch, the company has been developing a new generation of NN using a novel design. With this design, DeepL's networks learn to grasp the subtle meanings of sentences and translate them to a target language in an unprecedented way.
Observe.AI provides natural language tools to track voice and text conversations. Its Intelligent Workforce Platform transforms contact centres by embedding AI into customer conversations, optimising agent performance, and automating repeatable processes that drive revenue and retention.
In March, the company stated that ARR was up 150%, with customer interactions analysed by its AI up 3x, a 426% increase in AI-powered agent evaluations, and a 201% increase in AI-powered agent coaching sessions.
To date, Observe.AI has raised US$213mn in funding, with its latest round of Series C funding in 2022. Earlier this year, when it raised $125mn, the company explained that the money would be used to continue building out its technology and move into more markets.
In September, the company launched its Conversation Intelligence Consulting Services, designed to help contact centres accelerate value from Observe.AI's conversation intelligence platform.
Landing AI provides deployment-ready AI solutions and enterprise-wide transformation programmes for customers worldwide.
Founded by Dr. Andrew Ng, Co-Founder of Coursera, Former Chief Scientist of Baidu, and Founding Lead of Google Brain, the company is positioned to help businesses successfully move their AI projects from proof-of-concept to full-scale production.
It helps customers to realise the business and operational value of computer vision using enablement tools. The company's flagship product is LandingLens, an enterprise MLOps platform that offers end-to-end workflow to build, iterate and operationalise AI-powered visual inspection solutions.
LandingLens is also equipped with data preparation tools and workflows that help users achieve optimal data accuracy and consistency.
In June, Landing AI announced the launch of LandingEdge, enabling manufacturers to more easily deploy deep learning visual inspection solutions to edge devices on the factory floor to better detect product defects.
Landing AI has raised US$57mn in venture funding to date.