ServiceNow AI platform acquisition to transform retail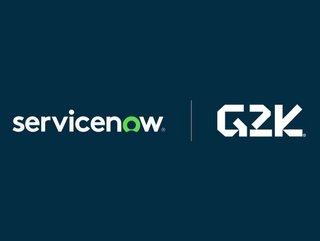 ServiceNow said it plans to develop an AI-powered end-to-end workflow solution with G2K's technology for the retail industry
ServiceNow will add G2K's IoT technology to the Now Platform, enabling businesses to action digital and in-store data with enterprise-grade workflows
Digital workflow company ServiceNow has announced it has signed an agreement to acquire AI-powered platform G2K with the aim to transform retail and other industries.
G2K's technology allows organisations to connect real-time data across storefronts and other physical spaces for a complete view of operational data. ServiceNow said it plans to add G2K's smart IoT technology to its Now Platform, enabling businesses to intelligently action digital and in-store data with enterprise-grade workflows.
ServiceNow co-creating the future of work
"ServiceNow is relentlessly focused on co-creating the future of work with our customers," said Karel van der Poel, Senior Vice President and General Manager at ServiceNow. "Retail is just the beginning. This acquisition allows ServiceNow to create even greater simplicity and efficiency for our customers' growing needs across any industry, from manufacturing and supply chain to transportation and entertainment."

"Many retailers are turning to a range of AI point solutions to help reshape retail experiences for employees and customers alike, but this results in fractured operations across the enterprise," said Omar El Gohary, Chief Technology Officer and Co-founder at G2K. "Together, G2K and ServiceNow will realise a connected vision for our customers and help transform the world of work for retail and beyond – and we couldn't be more excited about it."
G2K's technology gives retailers the ability to connect real-time data across storefronts and other physical spaces and uses AI to translate that data into insights that allow organisations to take action.

Founded by Karsten Neugebauer and Omar El Gohary in 2013, G2K employs 200+ employees across Berlin, Cairo, Dubai, Mexico, and is headquartered in Munich, Germany. The company belongs to the Top 100 Most Innovative Companies in Germany and won the Reta Award for Top Supplier Retail in the category "Best Enterprise Solution" at Euroshop 2023.
G2K follows recent acquisitions of Hitch Works and Element AI as part of ServiceNow's commitment to bring additional layers of AI-driven value to customers. ServiceNow expects to close the acquisition of G2K in Q3 of 2023, subject to the completion of regulatory review. Financial terms of the deal were not disclosed.