IBM & Oxford University discover AI antiviral for COVID-19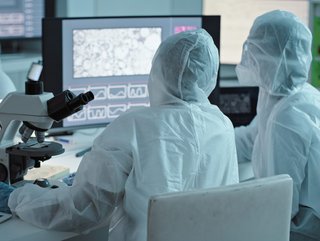 In the study, researchers show that new antivirals can be designed, made and potentially validated in months
The generative AI model produces antiviral molecules that target virus proteins including COVID-19, potentially accelerating life-saving drug discovery
IBM and Oxford University have announced that new research demonstrates that IBM's molecular generative AI model, MoLFormer, can help discover new antivirals within months.
The company has been expanding generative AI models beyond language to apply the technology to the discovery of biological compounds. Results have since shown that this AI model can generate successful antiviral molecules for multiple target virus proteins, including SARS-CoV-2 (COVID-19).
At the time of the paper's submission, antiviral properties of 11 molecules were successfully validated by Oxford researchers. This discovery has been hailed as a breakthrough that could get lifesaving drugs to people much faster.
A new class of AI-generated COVID antivirals
The AI world has seen plenty of healthcare breakthroughs recently, with cutting-edge software helping with new treatments and improving efficiency for patients.

In the study, researchers show that new antivirals can be designed, made and potentially validated in months. This type of AI breakthrough could see lifesaving drugs reach people faster in the next global healthcare crisis.
In collaboration with Enamine, a chemical supplier in Ukraine, and other researchers at the University of Oxford, they created a foundation model that was versatile enough to create new inhibitors for multiple protein targets without extra training.
The results were that the team hit on four potential COVID-19 antivirals in a fraction of the time it would have taken had they used conventional methods. Although the molecules still need to clear clinical trials, it still highlights the huge role that AI can play in the future of drug development.
"It took time to develop and validate these methods, but now that we have a working pipeline in place, we can generate results much faster," said study co-author and IBM researcher, Payel Das.
"When the next virus emerges, generative AI could be pivotal in the search for new treatments."
CogMol foundation model helps fight drug resistance
Developing new drugs is often slow. In the future, new drugs may be required to tackle new viruses and superbugs. Generative AI could act as a solution, with its ability to create molecules as highlighted in the outcome of this study.
Two of the AI-generated COVID-19 antivirals the researchers discovered bind to the virus's spike protein in a distinctly new way. If developed into drugs, they could potentially complement some of today's COVID antivirals in the same way.
The IBM and Oxford researchers built their model, Controlled Generation of Molecules (CogMol), on a generative AI architecture known as variational autoencoders, or VAEs. The model was then trained on a large dataset of molecules represented as strings of text, with general information about proteins and their binding properties.
Information about SARS-CoV-2's 3D structure or molecules was left out, giving their generative foundation model a broad base of knowledge so that it could be more easily deployed for tasks it has never seen before.
Their goal was to find drug-like molecules that would bind with two COVID protein targets: the spike, which transmits the virus to the host cell and the main protease, which helps to spread the disease.
CogMol generated 875,000 candidate molecules in three days, with the novel compounds further tested in target inhibition and live virus neutralisation tests. Two of the validated antivirals targeted the main protease and the other two targeted the spike protein and were capable of neutralising all six major variants of COVID.
"We created valid antivirals using a generative foundation model that knew relatively little about its protein targets," said the study's co-senior author, IBM researcher and visiting Oxford professor, Jason Crain.
"I'm hopeful that these methods will allow us to create antivirals and other urgently needed compounds much faster and more inexpensively in the future."
This work is hailed as a success much like the work of Google DeepMind, who also achieved scientific breakthroughs with AI, with the most recent being AlphaFold which can predict protein structures. This type of work has effectively changed the way this type of science operates, as researchers can analyse data in a much shorter space of time and hopefully better tackle diseases.