How generative AI tools can be the ultimate intern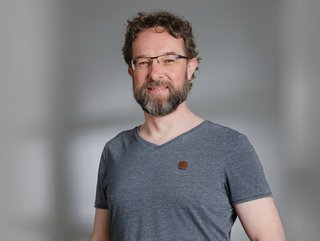 Ingmar Krusch, CIO at Solaris Group
Generative AI today has a lot of knowledge but little real-world experience. Treating it like an intern can unlock the technology's full potential
The rise of generative AI tools like ChatGPT have captured the world's attention, with the technology a constant hot topic of discussion.
As Ingmar Krusch, Chief Information Officer at embedded finance platform Solaris Group, explains, AI can be the ultimate intern – but needs some handholding to get it right.
Amid all the buzz around AI, why do you think it is more like an intern at this point in time?
By now, we have all heard about AI's potential to revolutionise the way we work – you and I read about it in headlines every day. From optimising software delivery to accelerating data analysis, generative AI help can help take mundane tasks off our plates so employees can focus on more strategic, creative work.
However, generative AI in its current form is no expert. It cannot yet reason deeply nor has a comprehension of the world itself. It's more like a very smart intern who has a lot of knowledge but little real-world experience, and thus sometimes misjudges or just draws "obvious" wrong conclusions. Generative AI is a capable learner and eagerly absorbs knowledge from its mentors, offering organisations a valuable resource to help ease employees' workloads. But just as you would never send out an intern's work without checking it first, AI needs human supervision, training, guidance, and constant input to stamp out inaccuracies and add perspective that comes from real experience.
Therefore, treating AI like an intern can unlock the full potential of this technology, while ensuring work remains of a high standard and important data is protected. So, the question of how firms can shift their mindset to boost efficiencies and innovation, without undue time spent on this new trainee, is key. After all, embracing AI can backfire if not done carefully.
So, what exactly is generative AI going to be most useful for?
Just like an intern can support experienced staff with time-consuming and repetitive tasks, generative AI can quickly create detailed reports and summaries, offer cross-references, and streamline complex processes when given the right guidance. AI's ability to instantly sift through vast amounts of data is a game-changing resource across industries, even though the results may not be perfect the first time around.
Take the financial services industry, for example. Financial institutions sit on a wealth of data, which, when leveraged properly, can provide a treasure trove of information to help create tailored products and services that suit the unique needs of their customers. Yet the sheer volume of data that must be analysed to make product delivery as customer-centric as possible leaves many financial institutions with data blind spots, or limited insight, and so struggling to gain a clear understanding of their customers. AI can help tackle this large volume of data, for example, by quickly spotting patterns in spending habits that will help them to gain a deeper understanding of their customer's behaviour and financial goals. However, product managers must remain in the loop to oversee the work of AI and make sure that no inaccuracies creep in.
Speeding up big data analysis with AI can also accelerate know your customer (KYC) checks. Firms can use AI tools to model how other teams have integrated a KYC partner, as well as helping to monitor transactions for any suspicious activity. For instance, Solaris has created an internal taskforce which explored how Microsoft Co-Pilot – a tool that uses the power of large language models and data in the Microsoft 365 apps to automate tasks like drafting emails or PowerPoint slides – could boost the productivity of its product development teams, while also retaining the importance of human review in AI.
It sounds as though Solaris sees a lot of areas and applications that generative AI can be used for. Is this a case of injecting creativity into the workplace via AI?
I'd definitely agree that this new technology allows for greater creativity in the workplace.
Besides the practical benefits that AI can bring to day-to-day work, changing teams' mindsets to think of AI as an intern empowers them to tap into the unlocked potential of this technology. Eliminating mundane tasks frees up time for more creative thinking, experimentation, and continuous improvement, while also retaining an emphasis on fact-checking and human responsibility.
The "no-code" aspect of AI also encourages a wider pool of individuals to engage with AI. This low barrier to entry enables staff to bring their ideas to life through AI and encourages more people to get involved with innovative projects. This helps to foster a culture of creativity and boost strategic thinking in the workplace.

That is all well and good, but clearly, guidance and controls are needed. Please could you expand on that point?
As the headlines remind us every day, implementing AI is not all sunshine and rainbows – it must be approached with caution. Firms must employ the appropriate guardrails and fact-checking mechanisms to ensure that AI is unbiased and compliant. Keeping humans in the loop is critical.
Think of an intern working in a bank's product department, for instance. If a software engineer in the team asks them to write a few lines of code, it is the responsibility of the software engineer to teach, supervise, and check for any mistakes; the buck stops with them. They should also ask a second and third person to review the code to ensure that no errors slip through the gaps. If mistakes are found after this review process, there are three people on the hook, and the intern – or the AI – is not one of those.
It is also critical that firms understand and check for any intellectual property (IP) infringement as AI tools are trained on and collect data from several sources, which can expose them to potential GDPR and copyright risks. Selecting an AI vendor that is designed to be secure and sees data protection as a competitive advantage will enable firms to build a trusted, reliable AI system.
Any final thoughts to add?
We are already seeing leaps and bounds being taken with AI in the working world. Its speed, adaptability, and ability to learn mean that staff around the world are already delegating manual tasks to AI "interns", removing the administrative burden from employees' shoulders, and allowing them to spend more time innovating.
But just as interns can gain valuable experience through exposure and guidance, AI needs the right supervision to maximise its potential. So, before firms offer generative AI a full-time job in their company, they must ensure that humans and AI are working collaboratively to drive efficiencies in the workplace and support staff with their day-to-day work. AI is a tool and should remain so – it must not be put in the driver's seat.
******
For more insights into the world of AI - check out the latest edition of AI Magazine and be sure to follow us on LinkedIn & Twitter.
Other magazines that may be of interest - Technology Magazine | Cyber Magazine.
Please also check out our upcoming event - Cloud and 5G LIVE on October 11 and 12 2023.
******
BizClik is a global provider of B2B digital media platforms that cover Executive Communities for CEOs, CFOs, CMOs, Sustainability leaders, Procurement & Supply Chain leaders, Technology & AI leaders, Cyber leaders, FinTech & InsurTech leaders as well as covering industries such as Manufacturing, Mining, Energy, EV, Construction, Healthcare and Food.
BizClik – based in London, Dubai, and New York – offers services such as content creation, advertising & sponsorship solutions, webinars & events.