How enterprises can maximise value from their AI deployments
By Marshall Choy, SVP, Product, SambaNova Systems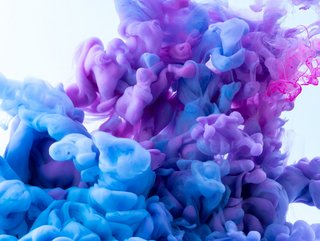 Marshall Choy, SVP, Product at SambaNova Systems, offers three keys for enterprises to ensure that they are getting the greatest value out of deploying AI
AI is critical not just as the enabler, but also as the accelerant for a company's digital transformation journey. It is the driving force for businesses today and in the future.
This is because AI has the potential to reshape the Fortune 500, just like the internet did. Established decades-old players could fall away while unknown, disruptive challengers could rise and become the next leaders of industries.
Digital transformation driven by AI has massive implications across three significant areas of businesses. The most obvious is the technology stack, and ensuring it is ready for AI. Next is the way that AI will transform the business processes and operations of the firm, with AI having the potential to change established processes through automation. Third, and perhaps most importantly, is the transformation that AI will have on the company.
The adoption and deployment of AI will prove to be a key marketplace differentiator in the coming years: to ride out the coming economic headwinds and get ahead of competitors, companies need to adopt AI as a key tenet of their digital transformation strategy.
With the technology evolving at a rapid pace, the effectiveness of deploying AI hinges on maximising the benefit while minimising the cost of implementing the models. For organisations exploring their options with AI, there are three methods for maximising the value of deployment.
1. Move to Data-centric Computing
There's a technology shift in many organisations that's underway right now; the move from model-centric computing to data-centric computing. To put it simply, instead of creating AI models and bringing the data to the model, we need to apply the models directly to the data. Many organisations are undergoing this process already due to wider digital transformation strategies, with companies centralizing AI computing platforms as a single delivery point for services delivery across the firm.
Not only does this yield efficiency, but it also opens us up to larger and more transformative AI deployments that work across departments and combine processes.
2. Focus on Valuable Models
There's a big shift towards the convergence of machine learning models. As little as three years ago there were hundreds of new research papers discussing new machine learning models each week, raising concerns that model growth was spiralling out of control. Now the trajectory has reversed. There's less specificity and more generalisation which is resulting in a more finite number of models. A single GPT-based language model can deliver capabilities from multiple downstream tasks, not just one.
As models are converging to a smaller number, they are effectively becoming more standardized. This has an interesting secondary effect: the IP value of creating new AI models is diminishing. Organisations are now realising that their real value and IP is in the data they hold - further highlighting the shift towards data-centric computing.
3. Combine Models and Deploy Multimodal AI
Of course, AI isn't one specific and well-defined technology - it never has been. It's a broad term for a number of related technologies. What we're seeing today is the rise of combining models and deploying them on different types of data. This convergence of different AI models and data types within a single pipeline is giving rise to greater operational efficiencies and new services delivered.
One example is the combination of natural language processing and computer vision that has resulted in OpenAI's DALL-E 2 - an image generation algorithm that creates images based on text input.
Another more practical example is where language models pull out anomalies in a system log that are subsequently fed into a recommendation algorithm. E-commerce recommendation engines, "you bought this, perhaps you'd like this", are commonplace but with the context of an NLP model, they can be leveraged to provide a recommendation of the next best action to a support analyst to remediate the anomaly seen in the text log.
AI is being adopted across sectors and organisations, with C suite and leadership teams not wanting to be left behind by the competitors who successfully implement the technology. As AI is increasingly undertaken, the next competitive advantage will be gained by those that are able to deploy it with maximum efficiency.