How behavioural AI is transforming the threat landscape
By Hitesh Bansal, Country Head (UK & Ireland) - Cybersecurity & Risk Services, Wipro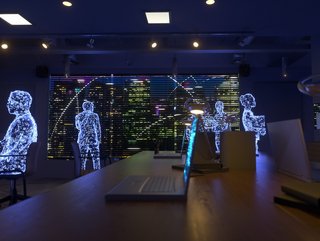 Behavioural AI studies the manifested behaviours of artificial intelligence systems in the same way as social sciences study human cognition, inference and behaviour
Capable of monitoring employees' behaviour and spotting patterns, behavioural AI can help resource-stressed security teams stay ahead of security threats
AI-driven cyberthreats must be countered with equally sophisticated AI-driven defences. The role which AI plays in driving automated policies which can detect and respond to malware is well known. But an emerging area we are seeing is in behavioural AI. Behavioural AI studies the manifested behaviours of artificial intelligence systems in the same way as social sciences study human cognition, inference and behaviour. This means the technology is capable of making a decision without relying on a human or security policies and rules to tell it what to do.
As cyber-attacks grow in volume and complexity, AI is helping resource-stressed security teams stay ahead of the threat. It is well documented that data breaches cost UK enterprises several millions of pounds per breach – not many organisations can afford to ignore this so they need to leverage technology to counter threats. Although in the early stages of adoption, AI and automation tools clearly offer huge potential, especially in situations where employees are away from work or taking vacations. Such times present a ripe opportunity for cyber criminals to launch phishing and social engineering-driven attacks. Once access is gained, attackers can remain dormant for weeks or even months, while moving laterally within the organisation and doing reconnaissance, ultimately leading to a larger breach.
It's important to always take a holistic approach to cybersecurity, across network, cloud and behaviourally. With the advancement of digital identification solutions, technology and processes, automation can help to orchestrate security monitoring and time-intensive tasks, improve response times, and alert businesses to potential risks. This is especially important when teams are not fully present. With scenario-based playbooks, a good blend of technology and process can determine and automatically respond to the initial signs of suspicious events.
The case for behavioural-focused AI systems
Traditionally, older methods checked for prior-fed data such as entry codes, signatures, identity numbers etc., in order to identify potential breaches. But, using more recent advancements, AI systems can identify anomalies in usage patterns more quickly and efficiently.
AI can help monitor employees' "typical" behaviour and spot patterns teams would otherwise miss. This could mean that the AI system can build up a picture of how companies, departments and individual employees normally function, and flag anomalies in people's behaviour in real-time. In traditional systems, any malicious activity would be classed as either low, or high priority. Analysts would typically pay little attention to activities classed as low priority. However, this runs the risk of missing out on early-stage detection of threats. Behaviour monitoring AI systems solve this vulnerability by tracking these low-level activities and learning when to upgrade and reprioritise the alert level. This means any unusual behaviour is identified immediately and brought to the attention of the relevant department or personnel quickly.
Constant Monitoring
However, implementing the correct AI principles can be complex. Many companies may choose to outsource this process. That way, they are partnering with experts in the field who can provide relevant guidance and protection, not only in terms of how best to implement an AI strategy but also by providing a 24-hour globally diverse team. The importance of active monitoring and always being on top of cybersecurity strategies cannot be stressed enough, even in scenarios where the necessary manpower might not always be available. Every organisation should be looking into how AI can take away some of the burden and do the hard work involved. For UK businesses, working with global vendors, that have different holidays and time zones, can be helpful in providing constant support, 24 hours a day, 7 days a week, 365 days a year.
Each day, the world is becoming more and more digitised, making cybersecurity breaches one of the fastest-growing threats worldwide. Spotting every variation of malware is almost impossible, but with AI-enhanced technology, computer systems can detect threats before they cause any harm. AI is transforming vulnerability management from both sides – the attacker and the attacked. With cyber criminals increasingly employing AI in attacks, the only way to stay ahead of them is to respond by using the same tech. Those who fail to do so risk massive repercussions.