Google I/O: Google shares details of Duet AI collaborator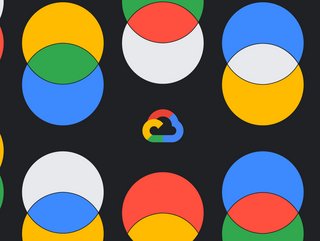 Duet AI for Google Cloud, embedded across Google Cloud interfaces, will help cloud users of all skill levels solve their everyday work challenges
With Duet AI, Google Cloud is building a more human-centric, holistic, and helpful cloud platform, with responsible AI at the centre of the experience
Google has released details of a new generative AI tool to help cloud users of all skill levels solve their everyday work challenges.
Revealed at Google I/O 2023, Duet AI for Google Cloud is an always-on AI collaborator that provides help to users of all skill levels where they need it.
"With Duet AI, we're on a mission to deliver a new cloud experience that's personalised and intent-driven, and can deeply understand your environment to assist you in building secure, scalable applications, while providing expert guidance," wrote Michael Weingartner, VP/GM, Cloud Application Ecosystem & Richard Seroter, Director, Outbound Strategy & Enablement at Google Cloud.
Duet AI for Google Cloud – an AI-powered collaborator
Duet AI offers a number of solutions for users, from code recommendations for developers, to prompt-based data insights for data engineers, to chat-based app creation for business users.
Its code assistance capabilities will provide AI-driven code assistance for cloud users such as application developers and data engineers. It is capable of giving code recommendations as they type in real-time, generating full functions and code blocks, and identifying vulnerabilities and errors in the code, while suggesting fixes.
Meanwhile, Duet AI's chat assistance allows users to use simple natural language to get answers on specific development or cloud-related questions. Users can engage with chat assistance to get real-time guidance on various topics, such as how to use certain cloud services or functions, or get detailed implementation plans for their cloud projects. It can also provide architectural or coding best practices, helping to reduce the need to go searching for relevant documents.
And Duet AI for AppSheet will let users create intelligent business applications, connect their data, and build workflows into Google Workspace via natural language. With no coding required, users will be able to build apps by describing their needs in a chat guided by AI-powered prompts. This makes app creation accessible to more users, which can allow developer teams to focus their time on other high-impact work.

"Over the past decade, artificial intelligence has evolved from experimental prototypes and early successes to mainstream enterprise use. And the recent advancements in generative AI have begun to change the way we create, connect, and collaborate," said CEO of Google Cloud, Thomas Kurian.
"Duet AI serves as your expert pair programmer and assists cloud users with contextual code completion, offering suggestions tuned to your code base, generating entire functions in real-time, and assisting you with code reviews and inspections. It can fundamentally transform the way cloud users of all skill sets build new experiences and is embedded across Google Cloud interfaces—within the integrated development environment (IDE), Google Cloud Console, and even chat."
Duet AI for Google Cloud is available now for limited users. Sign up here to join Google Cloud's AI Trusted Tester Programme.